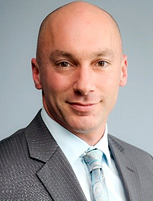 Chris Nadeau
Loan Officer
MLO# 49077
Direct: 603.582.5626
eFax: 603.263.8231
Email:
cnadeau@meploans.com

The Best loan advisor ever had!!! I had the best experience with Chris and his team,he work very closely,professional,and hand on thru out the process,when he took my loan he put all his time and effort to make sure it get done and on time.he difinetly exceeded my expectation,I will use him again and will recommend him for sure.
~ Rachid

Good Job! Chris was very personable and knowledgeable. He made sure I got an early start on the tedious process of providing information. He was able to explain how things worked and answer any questions I had, and I'm very satisfied with the outcome, which was the closing.....even one day before the dead line to lock in the interest rate.
~ Craig

Saved the day and our dream! We cannot thank Christopher and his team enough. Originally, we applied for a mortgage loan through an online bank which pre approved us, only later to deny us (after putting in an offer on a house). We ended up wasting about 3 weeks in the process. Upon recommendation from my realtor, we contacted Christopher at Mortgage Equity Partners (MEP). He promptly got us back on track and closed in a couple weeks. From start to finish, it was hassle free and they were quick to update us throughout the entire process. He smoothly ironed out our difficulties and got us approved! Great group of folks. They really saved us and helped to move us into our forever home.
~ Noelan
PROFESSIONAL PROFILE
Chris Nadeau has been a leading mortgage loan officer for more than 15 years. He has worked at several lending firms since 2002 gaining insight and experience that has benefited borrowers throughout MA, NH and ME. He has worked with hundreds of families finding them the best loan programs to meet their needs. Chris has established himself as skilled Mortgage Loan Officer able to think outside the box and manage all types of loan transactions. Many people consider him to be the best loan officer with whom they have ever worked.
Chris is a high energy person who is dedicated to managing his borrowers experience and exceeding expectations. He encourages his borrowers to be educated about the loan programs available, the interest rate and the loan terms. He values working for a company that provides local processing and underwriting because this allows him to advocate on behalf of his borrowers.
"I think of my borrowers as clients for life, not just for the current mortgage transaction." Chris Nadeau said. This explains why many of his clients continue to come back to him with their home lending needs. He has worked with first-time homebuyers, parents with college-aged children looking for a cash-out refinance and borrowers looking to purchase second homes and investment properties. He has a solid knowledge of the specialty products in the marketplace such as; FHA, VA, USDA loans and other Fannie Mae and Freddie Mac backed low down payment programs. He is also strongly invested in the local real estate community working hand in hand with realtors to help borrowers finance the home of their dreams.
Please feel free to reach out to Chris Nadeau directly either by email at cnadeau@meploans.com or call him at 603-582-5626.