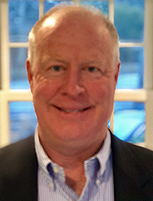 Conrad Rousseau joins Mortgage Equity Partners as Branch Manager of the Marblehead office. He is the founder and previous owner of Stepstone Mortgage Company which he started in 1988 to provide personalized, custom fit mortgage services to the North Shore community of Massachusetts. Stepstone's small business ethics and common core values, including customer-centered lending programs, honesty and integrity, allow for a seamless fit with Mortgage Equity Partners.
Conrad manages a team of loan officers that are now armed with a top-level portfolio of loan products and he is supported by a local processing and underwriting staff that are best in the business. Conrad knows the mortgage industry from top to bottom having over 30 years of experience handling every aspect of the business. He and his team have funded over $1 Billion in home loans over the last 30 years.
Conrad can consult with you on all types of loans, but he is exceptionally skilled on the extreme ends of the spectrum; first time buyers and high-end jumbo borrowers with complex profiles and financials.
While not providing expert financial service to his clients this Marblehead native, enjoys golfing, boating and spending time with friends and family. He also enjoys traveling and is an avid Boston sports fan.
Contact Conrad at his location in Marblehead at 781-639-0047 or email him at crousseau@meploans.com.