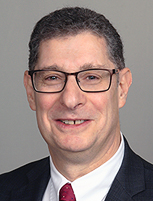 Darrell Gurevitch, Loan Officer
MLO# 148007
Office: 781.309.1809
Cell: 617.939.6274
eFax: 781.309.1787
Email:
dgurevitch@meploans.com

Darrell was always available for any type of question during this process. It should be noticed that the sale of our property stretched over a one year time frame. Darrell was great throughout the process. It was a pleasure
~ Amy S.

I have gone through 3 mortgage applications/closings and this by far was the best experience. Darrell was outstanding, responsive, and professional. I will refer MEP to anyone looking for a mortgage, and I'll definitely use them for my next purchase!

~ Maureen R.

Darrell was recommended to me with high acclaim, and I was more than pleased with his services, patience and help.
~ Amy P.

Darrell helped us buy our first home. We will come back to him everytime!
~ Glenn & Rita P.

We came to Darrell after having trouble with a local bank and he made sure we got our loan quickly…He is the Best!
~ William & Lucy J.

We would highly recommend Darrell to friends. In fact, we already have.
~ Adam G.

Darrell took the time to make sure we were comfortable with the process.
~ Lorraine & Robert R.

I had always thought that buying our first house was going to be an awfully difficult, drawn-out process. Thanks to Darrell and his team, the experience in fact educational and joyful to a level of excitement that matches the occasion!

~ Fabrice K.

Darrell is amazing and I refer him as much as possible. He even returned call and emails while on vacation.
~ Kelly C.

Everything was clear and timely-Darrell was Excellent!
~ Midge M.

Darrell is top notch. He was there from start to finish with my 2nd refinance. My daughter is working with Darrell on her 1st purchase of a condo and is pleased with him. I recommend him to everyone! I don't think he ever sleeps! He is always there. That's service!
~ Jean P.

This was the smoothest refinancing I have experienced to date. Everything from Darrell's responsiveness to the online signature process for the documents was excellent. Thank you for making this process as pleasant as possible.
~ Betty F.

The Rate was good but the service was even better-Darrell took time with us to explain the complicated paperwork.
~ Michael & Isabella K.

Fantastic service, excellent rates and a nice guy!
~ Carly P.

I have my own business, so the application process was more complex. Darrell and Ann Marie Penni did a great job in getting it finalized. I will recommend Darrell and your company to others.

~ Frank
PROFESSIONAL PROFILE
Involved in real estate for over two decades, Darrell Gurevitch has a deep knowledge base. As an MBA, he worked with several large real estate companies, helping to analyze and purchase over $100 million of real estate. In his home loan financing career, he has been involved in closing over $40 million in mortgages. Darrell has handled hundreds of different home loan scenarios and prides himself on delivering top-level service.
UNIQUE STRENGTHS
Darrell seeks to make his clients completely comfortable, which is crucial, as a home loan is typically the biggest single financial transaction an individual will have. He will go to great lengths to ensure his clients fully understand the loan product and process.
PERSONAL PROFILE
Originally from Canada, Darrell has lived in Greater Boston for over 25 years, first in Boston, Watertown, and now in Newton. As a parent he is proud of his sons' achievements and successes, and can also relate to the trials and tribulations of family life. Darrell enjoys New England life, has a good sense of humor, and, even in stressful situations, tries to keep everything in perspective.
For a full profile, visit Darrells Linkedin profile.