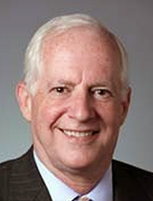 Mark Lance, Director of Sales
Office: 781.739.0075
Cell: 508.561.9740
Email:
mlance@meploans.com

PROFESSIONAL PROFILE
Mark Lance joins Mortgage Equity Partners as Director of Sales. Mark has been in the industry for over 30 years. He has held many high level positions in operations and sales but his passion is sales! He will focus on supporting and developing our sales team. Mark is customer focused, but recognizes it takes the effort of our business partners, and employees to make the experience run smoothly. He is a true team player bringing everyone together to meet a common objective.
Mark will also focus his talents on recruiting new loan officers to build our sales force. He has the ability to identify the qualities that are needed to make the difference between a good loan officer and a great loan officer.
For a more detailed profile visit Marks Linkedin page.