WHO WE ARE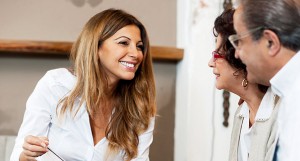 Mortgage Equity Partners ("MEP") is a boutique lending firm composed of mortgage banking experts committed to making the lending experience valuable, affordable, and tailored to the borrower. MEP believes that a small, dynamic company can offer better, more personalized service than our larger bank counterparts. Our experienced loan officers are simply more adept at providing a consultative approach to lending, so borrowers receive the best level of personalized expertise in the industry.
Staffed with top-performing executives with over 100 years of combined experience in mortgage finance, MEP offers our clients best-in-class service and a keen attention to detail. This combination of key factors ensures success in determining an individual's ideal mortgage finance solution.
Our staff is a diverse team of loan specialists, who are well-versed in the intricacies of lending, capable of creating new lending solutions in today's ever-changing lending marketplace.
Our clients are first time home-buyers as well as seasoned buyers acquiring second homes or investment properties. We can help create financing solutions such as cash-out refinances, debt consolidation education, improvement projects, and investment in income properties. Our loan officers are experts in the programs and products supporting these transactions, including products such as jumbo mortgages, commercial loans, government loan programs like FHA, VA, and USDA, as well as new federal stimulus programs, like HARP loans.
MEP was founded on the principal that by offering lower costs and low rates, combined with a high level of professional dedication and integrity, our clients will enjoy top-level service. Each transaction requires a high level of care and understanding. The ultimate goal is to assist our borrowers by matching their needs to the right loan program, and then manage the loan process from start to finish.
WHAT WE DO FOR YOU
A mortgage will be one of the largest financial transactions of your life. As a borrower, you need more than just a great rate. Obtaining a mortgage can be a complex and frustrating process. Strict regulations and credit requirements can be daunting, even for experienced borrower. MEP will manage the mortgage process for you. MEP's most valuable asset is the tremendous expertise at every level of staffing, and a strong belief in personal attention. Our dedicated professionals will manage your loan from the beginning of the application through and beyond the closing of the loan.
The mortgage industry is changing every day and Mortgage Equity Partners is the lending partner you need to help navigate the loan process.  Your loan process starts with the identification of a loan program that matches your needs, your lifestyle, and your financial goals. In addition to offering fair and competitive rates, our staff will answer every one of your questions, simplify the lending process, and ensure your borrowing experience is well-informed, secure, and seamless.