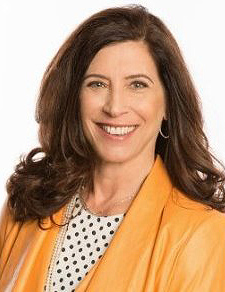 MEP is excited to announce that Amy Tierce has accepted the position of Vice President of Sales and Marketing. Amy has a lengthy and celebrated career in the mortgage banking industry spanning more than 30 years. She began her career selling real estate before being drawn to the finance side of the business. As a Loan Officer, she has always been a top producer who enjoys working as a team supporting those around her. She has also held leadership and governance positions at the Massachusetts Mortgage Bankers Association. She took her experience and passion on the road for a while speaking at some of the top sales conferences and rallies across the country. In addition, her on point writing has been featured in many local and national publications. Her blog has more than 6000 subscribers and is a "go to" in the realtor community for accurate content presented in an entertaining, straightforward way.
Amy's philosophy has always been based on presenting true and clear information to borrowers and industry professionals to empower them to make the best most informed decisions. Her integrity and reputation in the mortgage banking industry are without question.
Amy joins MEP most recently from a national bank as the Regional Vice President where she built the New England franchise from zero to 200MM in less than three years. As Vice President of Sales and Marketing at Mortgage Equity Partners, Amy will be responsible for the look and feel of the organization. She will be the mentor and manager of our sales and marketing teams.
Amy holds firm to the belief that she is accountable to two sets of clients. First, the client we work with to secure financing for their homes, and second to our loan officers who benefit from her ability to grow connections, grow the brand, and create fun marketing experiences for everyone. She will be the driving force to elevate MEP as one of the premiere Mortgage Banking firms on the east coast.
Amy Tierce lives in the Metro West with her husband. She has two sons, and a passion for music!