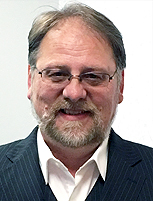 Randy Howg, Loan Officer
MLO #1412096
Direct: 407.565.2326
Cell: 407.922.6798
eFax: 407.565.2327
Email:
rhowg@meploans.com

PROFESSIONAL PROFILE
Randy is loan officer working in the Orlando Branch of Mortgage Equity Partners. He enjoys working closely with borrowers to help assist them in finding the best loan for their specific needs. He understands how difficult the process can be for borrowers, and his goal is to make the experience as transparent as possible.
Randy appreciates that there are a lot of other events that are still taking place in borrower's lives as they apply for a home loan. His objective is to make the process as quick and simple as possible so that they can enjoy the benefits of home ownership.