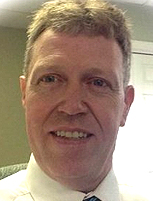 Richard Akatyszewski
Asst. Branch Manager
MLO# 23319
Office: 603.465.2127
Cell: 603.801.0403
Email:
rakatyszewski@meploans.com

Excellent Mortgage company! Highly recommend!

Wonderful working with Rick Akatyszewski for help with the purchase of our new home! Not only did he work well with us, but also our real estate agent (no matter how many questions or changes we made) to help make sure all paperwork was done and our loan was secure for our new home. Rick was very professional, informative very hard-working and accessible whenever we needed answers or had any questions. We thank you for all of your help and hard work and highly recommend you!

~ Kathy and Gary, Hollis, NH

I have experienced several refis with Rick! He makes the process painless every time. I will be back!

~ Michael H.

I just wanted to thank you again for processing our refinanced mortgage earlier this year.  It seems like a miracle as I look back at it now.  Thanks to you and your team.

~ Carl

I just wanted to thank you for such as easy smooth refinance experience!  I've worked with various lenders in the past, as well as mortgage brokers.  You were there from start to finish!!!  I've never had someone be so responsive & on target every step of the way!!! Thanks to you, I'm saving a couple hundred $$$ a month!!!
Happy Holidays to you and yours…
Thanks again!!
~ Donna

I just wanted to take a moment to personally let you know that the closing on Friday went smoothly and it was a pleasure.

Thank you Shelly and your team also for the high professionalism and the unprecedented thoughtful dedication throughout the whole process of purchasing our new home from the first phone call to the last email!  I will highly recommend your services!

~ Liana B.

I LOVE my new house, and the whole family does, too. Thank you so much for all your help!

~ Amanda

Where do I begin.  You are an Angel sent from Above.  You worked so hard for me to get this loan and you never gave up.  Please accept my thanks and appreciation for everything.

~ Phyllis


Wow, you did an amazing job with your persistence and determination to get this closed for Kim and Anthony!  The agent from our office who attended the closing said everyone was calm, signed easily, and everything closed with everyone happy all the way around.  Loan officers who work like you did on this one are few and far between, and we know YOU are the reason this sale actually closed.  Thank you for initially reaching out to me to work with Kim and Anthony, and thank you for all the work you did to keep this together through thick and thin to a successful closing.

~ Ann and Jim

The closing yesterday went well and uneventful which is a good thing for a mortgage closing. During the entire refinance process you have been great!  I have gone through the  mortgage process a few times now.  My experience working with you exceeded my expectations.  You are obviously very knowledgeable about mortgages, the products offered, and the process. This allowed you to offer suggestions on how to expedite the process, improve chances for approval and better terms.  I found you very credible – your estimates were right on, you followed-through on what you said you would do, and were always very responsive.  The process and documentation was reasonable and less arduous than with other experiences I have had.  Thank you for the wonderful service.  I would not hesitate to recommend you to anyone!

~ Joe

I just got your voicemail confirming final approval by the lender was granted and closing is a go for tomorrow. This is incredible news and I am honestly in a state of shock right now but very much appreciate all your tremendous effort and adaptation to get us to victory here. We could not have gotten to where we are supposed to be without all your hard work, vigilance and dedication. I'm not sure anyone else could have gotten this done for us.

~ Jon 


Rick , thank you so much for all you do..... and most important how you do  what you do!  You truly care for those who come to you!!  Thank you for having this care along with professionalism and knowledge.  We can only be better for it!

~ Anne and Lindsey

I wanted to take a few moments and send a message of thanks from Sheila and I.  We've worked together with them on several mortgages and re-finances over the last eight or ten years.  We want to compliment you and everyone at SARA for the way you truly care for your clients and the extra effort that you make to insure the process has a successful outcome.  Every email receives prompt attention, every question is answered quickly and completely with a pleasant tone and occasional humor.  The process of buying or re-financing a home is stressful and can be unexpectedly expensive.  You do your very best to pave the road and smooth out the bumps that add to that stress.  I've always felt  that you understand that dollars can sometimes be in short supply and the process confusing to many of us.  You advocate for us along the way and try to calm our nerves.  Thank you for the genuine care you provide.

~ Kelvin and Sheila Macie

I cannot recommend Rick and Shelly high enough! They are the BEST at this complicated and extremely frustrating mortgage process; "Thank you" Chris Dodd and Barney Frank! Please direct as much business as you can to them. These folks are great!

~ Tom

I realize that writing a testimonial letter should not be that complicated. I believe you're the greatest thing to come along since ice cream and sliced bread regarding our refinance. You handled everything professionally and accomplished what all the other banks and finance company's said couldn't be done. Plus you are easy to talk to and never lose your patience. Working with you had the feel of what it must have been like in the old days when folks did business with the local home town banker. If I was asked to rate you on a 1-10 scale you would come in at a solid 10+. I wish everything in life was that easy so thank you.

So to recap... I'd like to say that you and your crew are top shelf and I apologize for the delay in writing to you.

~ Steve
PROFESSIONAL PROFILE
Rick brings with him an incredible wealth of knowledge as a Registered Representative in the investment industry for over 20 years. He has also been a mortgage broker since 2005. Rick believes that trust matched with quality and integrity is responsible for the high quality of service he provides. He has an impeccable reputation as an ethical, and committed professional. He values family and maintains many long standing professional partnerships.
Rick has led and continues to lead a team of mortgage professionals that have a proven track records as top performers in the region. He recognizes that the portfolio of loan programs offered by MEP are right for his borrowers and incredible tools for his loan officers. Rick receives many referrals from business partners and customers who have been coming back to him for multiple purchases and refinances throughout the years. He is particularly excited about the fact that MEP has the ability to lend directly and underwrite locally.
Rick can be reached at 603-465-2127 for a free consultation.