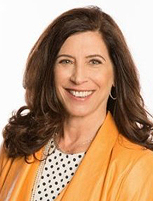 Amy Tierce
Vice President of Sales and Marketing
Office: 781.776.3024
Cell: 617.308.4870
eFax: 781.309.1777
Email:
atierce@meploans.com

PROFESSIONAL PROFILE
Amy Tierce is the Vice President of Sales and Marketing at Mortgage Equity Partners. She brings a background of almost 30 years of real estate and mortgage industry background to our organization. As a top producing loan officer, she knows first-hand what tools her Loan Officers need to best service their customers. As a team leader, she strives to empower all the members of the team to do their best to get the loan closed on time, and with ease.
She has held positions of leadership at the MMBA, and is a widely known industry speaker, as well as, a prolific blogger.
Amy's philosophy has always been based on presenting true and clear information to borrowers and industry professionals allowing them to make the best most informed decisions. Her integrity and reputation in the mortgage banking industry are without question.
Amy is headquartered in the Lynnfield Corporate office and can be reached at 781-776-3024 or 671-308-4870.