< back to South Carolina branches
To start a new application click Create Account below.
If encountering an error and you are using an incognito browser or have third party cookies turned off in your browser, you will need to update your browser settings to accept them.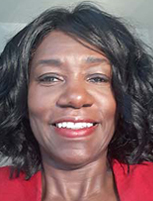 Beverly Hackett
Loan Officer
MLO# 1483925
Office: 864.787.9119
Email: bhackett@meploans.com

PROFESSIONAL PROFILE
Beverly Hackett is a mortgage professional with over 25 years in the industry. She has experience as a mortgage broker and loan processor, as well as a corporate trainer.
Beverly specializes in originating FHA, USDA, and VA loans. She has a fantastic work ethic and is known for always being available for her customers.
"I love helping people meet their goals of becoming homeowners and realizing the American Dream. I am excited to be at a company like Mortgage Equity Partners. The vision of the management team here positions us to be leaders in the industry and stand out among all our competitors," Beverly said.
When Beverly is not working, she is probably reading or doing something outdoors. She also enjoys spending time working in her garden.
Beverly is accessible 24/7 for a free consultation.