< back to New Hampshire branches
To start a new application click Create Account below.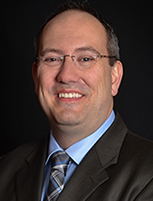 Chris Max
Branch Manager
MLO# 8705
Direct: 978.396.1803
Cell: 781.727.1886
eFax: 603.263.8254
Email: cmax@meploans.com

PROFESSIONAL PROFILE
Christopher Max is an accomplished executive with extensive experience in both the mortgage industry, and the financial services industry. He has over 18 years of experience in the residential home loan field. He has been a loan officer, as well as, a manager. This duality has given him unique insight into what his loan officers need to deliver the best products and services to their customers.
He relates his entire personal success to that of his customers. He has always relied on customer referrals to sustain and grow his business. Every transaction has one focus, "How will this transaction benefit the client and their family?"
He imparts this philosophy to the loan professionals that he manages. He takes great pride in now being able to provide outstanding products and services to his customers under the Mortgage Equity Partners brand.
---
"I honestly can not say enough good things about this process! David was amazing always available. The loan processor Susan was wonderful to work with. We are so happy we made the phone call and now we are living in our beautiful home! Thank you again!!"
~ Leanne

"Chris was outstanding. We had such a great experience with him. He was always very responsive to any questions we had, even on the weekends. My realtor was very impressed saying he was one of the best brokers she has worked with."
~ Sarah