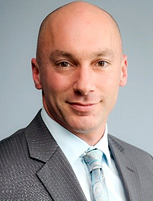 Chris Nadeau has been a leading mortgage loan officer for more than 15 years. He has worked at several lending firms since 2002 gaining insight and experience that has benefited borrowers throughout MA, NH and ME. He has worked with hundreds of families finding them the best loan programs to meet their needs. Chris has established himself as skilled Mortgage Loan Officer able to think outside the box and manage all types of loan transactions. Many people consider him to be the best loan officer with whom they have ever worked.
Chris is a high energy person who is dedicated to managing his borrowers experience and exceeding expectations. He encourages his borrowers to be educated about the loan programs available, the interest rate and the loan terms. He values working for a company that provides local processing and underwriting because this allows him to advocate on behalf of his borrowers.
"I think of my borrowers as clients for life, not just for the current mortgage transaction." Chris Nadeau said. This explains why many of his clients continue to come back to him with their home lending needs. He has worked with first-time homebuyers, parents with college-aged children looking for a cash-out refinance and borrowers looking to purchase second homes and investment properties. He has a solid knowledge of the specialty products in the marketplace such as; FHA, VA, USDA loans and other Fannie Mae and Freddie Mac backed low down payment programs. He is also strongly invested in the local real estate community working hand in hand with realtors to help borrowers finance the home of their dreams.
Please feel free to reach out to Chris Nadeau directly either by email at cnadeau@meploans.com or call him at 603-582-5626.