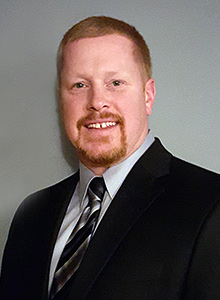 CHRIS PICKETT
Home Buying Specialist
NMLS #399246
200 Broadway, Suite 101
Lynnfield, MA 01940
cpickett@meploans.com
The perfect financing options you need to buy a home or refinance your current home.
I have helped individuals and families with their mortgage needs for 16+ years.
Conventional Loans with low down payment
FHA Loans have a minimum 3.5% down payment
VA Loans have 0% down payment options
USDA Loans have 0% down payment in designated Rural areas
Many options available and you do not need perfect credit
Local Processing to expedite the process for quick closings
Our Mortgage Products
Mortgage Equity Partners offers many financing options for your mortgage. Select the links below to learn more.
First Time Homebuyer
"First-time homebuyer" might seem like a pretty straightforward term, but what qualifies as a first-time homebuyer under many programs is often someone who hasn't owned a home in at least three years or more.
Fannie Mae defines a first-time homebuyer as someone that meets the following standards:
An individual is to be considered a first-time homebuyer who is:
purchasing the security property;
will reside in the security property as a principal residence; and
had no ownership interest (sole or joint) in a residential property during the three-year period preceding the date of the purchase of the security property.
Also, an individual who is a displaced homemaker or single parent will be considered a first-time homebuyer if he or she had no ownership interest in a principal residence (other than a joint ownership interest with a spouse) during the preceding three-year time period.
Or said another way;
If you are buying a property that you plan to make your primary residence and you haven't owned another residential property in the three years before this purchase, you may qualify as a first-time homebuyer.
If you are a displaced homeowner or a single parent who had no ownership interest in a principal residence other than joint ownership interest with a spouse during the preceding three years, then you may qualify as a first-time homebuyer. If you lived in a home with your spouse or partner for the previous three years, but your name was not on the mortgage, or it was on the contract only as a joint owner, Fannie Mae may qualify you as a first time homebuyer.
If you have been through a short sale or foreclosure, you may qualify as a first-time homebuyer if you have fulfilled the waiting period required by the mortgage lender. Sometimes the waiting period is three years, and sometimes it's longer – anywhere from 4-7 years is common. This time frame depends on what the lender has decided according to the guidelines of government entities backing the loan such as the Federal Housing Administration, Fannie Mae or Freddie Mac.
Why does first-time homebuyer status matter? Qualifying as a first-time homebuyer entitles you to take advantage of some great programs that will address common pain points experienced by many first-timers. The three main barriers to homeownership are down payment, access to credit, and affordable housing.
As a first-time homebuyer, you may have access to loan programs only offered to first-time buyers that have special no or low down payment options, programs that include down payment assistance or that offer more flexibility when it comes to closing costs.
Programs that will be beneficial for first-time home buyers include:
GSE Loans for first-time homebuyers
State Housing Programs
MassHousing
MassHousing is a state and regional program that provides affordable mortgage options for the purchase of a 1-4 family home or condominium in Massachusetts.
Key features are:
Affordable, fixed interest rates
Flexible underwriting guidelines and income limits
Loans are serviced by MassHousing
Downpayment assistance
Options with and without Mortgage Insurance
Mortgage Payment Protection with MI plus (protection that helps you pay your mortgage if you lose your job!)
Rehabilitation/Renovation loans available
New Hampshire Housing
New Hampshire Housing promotes, finances and supports affordable housing for Granite State residents. One of the goals of NH Housing is to offer safe, fixed-rate mortgages.
New Hampshire Housing offers homebuyer programs for New Hampshire residents with incomes up to $128,900.
Loan options include:
Home Flex which provides up to 3% of the base loan amount to help with down payments
Home Preferred which is a conventional mortgage with 3% down and reduced MI rates
Rehabilitation Mortgage Programs if you are buying a fixer-upper, you can add up to a $35,000 to your purchase mortgage with as little as 3.5% down to assist with repairs and upgrades.
Home-Start Homebuyer Tax Credit makes homeownership more affordable for first-time homebuyers. The homebuyer tax credit can decrease the federal income taxes you owe, thereby boosting your take-home pay, which may help you qualify for a mortgage. It is an annual credit for the life of the mortgage.
Home Preferred No MI provides you with conventional mortgage financing terms and not MI (Mortgage Insurance) option. No MI with as little as 3% down, (97% LTV).
Federal Programs/HUD
USDA Loans
USDA Loans were created to assist borrowers with low to moderate incomes living in rural areas to make homeownership a reality. The goal of this product is to allow lenders to provide financing in rural areas that will allow homebuyers to own adequate, modest, decent, safe, and sanitary homes as their primary residences.
No down payment
Closing costs and reasonable/customary expenses may be included
Must meet income eligibility requirements
FHA Loans
FHA loans have been in existence since 1934. What makes them attractive for many borrowers seeking a home mortgage is that because they are insured by the Federal Housing Administration, (FHA), the participating lenders, like Mortgage Equity Partners, can offer you a better deal.
Lower down payments
Lower closing costs
Easier credit qualifying
FHA loan programs have a down payment option as low as 3.5% of the sale price. FHA loan programs are great for millennial borrowers who may be struggling to pay off student loan debt and other first-time homebuyers who have not been able to save the traditional 20% down payment. FHA loans are available for single-family residences and 1-4 unit properties. There is also an option to make your home more energy efficient by including the costs of energy improvement into an FHA Energy-Efficient Mortgage.
VA Loans
A VA loan is a mortgage loan guaranteed by the Department of Veterans Affairs and provided by a qualified lender, such as Mortgage Equity Partners, to be used by American veterans, current military members serving in US military, reservists and surviving spouses (who have not re-married).
VA loans were created to provide a 0% down payment option for veterans who may not have the required funds to make a traditional 20% down payment. VA loans require no mortgage insurance. Lenders usually require mortgage insurance if you make a down payment that is less than 20%. This is for the protection of the lender in the event that a borrower defaults on their loan. VA loans have flexible guidelines for qualification. All mortgages require an indepth review of specific documentation, an acceptable credit history, and an income that is large enough to cover payments and expenses. VA loans in comparsion to other loan programs tend to be a lot more flexible in these areas. This is due to the fact that the loans are guaranteed by the VA. This loan program was designed to make it easier for our veterans to qualify.
0% down payment
No PMI
Easier qualifying Ratios
Lower minimum credit scores
Fixed Rate Mortgage
With a fixed rate mortgage, the interest rate does not change for the term of the loan, so the monthly payment is always the same. Typically, the shorter the loan period, the more attractive the interest rate will be.
Payments on fixed-rate fully amortizing loans are calculated so that the loan is paid in full at the end of the term. In the early amortization period of the mortgage, a large percentage of the monthly payment pays the interest on the loan. As the mortgage is paid down, more of the monthly payment is applied toward the principal.
30 Year Fixed Rate
A 30 year fixed rate mortgage is the most popular type of loan when borrowers are able to lock into a low rate.
Benefits:
Lower monthly payments than a 15 year fixed rate mortgage
Interest rate does not go up if interest rates go up
Payment does not go up, it stays the same for 30 years
Drawbacks:
Higher interest rate than a 15 year fixed rate mortgage
Interest rate stays the same even if interest rates go down
15 Year Fixed Rate
A 15 year fixed rate mortgage allows you to pay off your loan quicker and lock into an attractive lower interest rate.
Benefits:
Lower interest rate
Build equity faster
If interest rates go up, yours is fixed
Drawbacks:
Higher monthly payment stays the same if interest rates go down
Interest rate stays the same even if interest rates go down
Adjustable Rate Mortgage (ARM)
An ARM is a mortgage with an interest rate that may vary over the term of the loan — usually in response to changes in the prime rate or Treasury Bill rate. The purpose of the interest rate adjustment is primarily to bring the interest rate on the mortgage in line with market rates.
Mortgage holders are protected by a ceiling, or maximum interest rate, which can be reset annually. ARMs typically begin with more attractive rates than fixed rate mortgages — compensating the borrower for the risk of future interest rate fluctuations.
Choosing an ARM is a good idea when:
Interest rates are going down
You intend to keep your home less than 5 years
ARMs have the following distinguishing features:
Index
Margin
Adjustment Frequency
Initial Interest Rate
Interest Rate Caps
Convertibility
Index
An adjustable rate mortgage's interest rate increases and decreases based on publicly published indexes. ARMS are based on different indexes including:
United States Treasury Bills (T-bills)
The 11th District Cost of Funds Index (COFI)
London Interbank Offering Rate Index (LIBOR)
Certificate of Deposit Indexes (CODI)
12-Month Treasury Average (MTA or MAT)
Cost of Savings Index (COSI)
Bank Prime Loan (Prime Rate)
Margin
Margin is a fixed percentage amount that is pointed added to the index – accounting for the profit the lender makes on the loan. Margins are fixed for the term of the loan.
interest rate = index + margin
Adjustment Frequency
Adjustment frequency reflects how often the interest rate changes – also known as the reset date. Most ARMs adjust yearly, but some ARMs adjust as often as once a month or as infrequently as every five years.
Initial Interest Rate
The initial interest rate is the interest rate paid until the first reset date. The initial interest rate determines your initial monthly payment, which the lender may use to qualify you for a loan. Often the initial interest rate is less than the sum of the current index plus margin so your interest rate and monthly payment will probably go up on the first reset date.
Interest Rate Caps
Interest rate caps put limits on interest rates and monthly payments.
Common Caps:
Initial Adjustment Cap
An initial adjustment cap limits how much the interest rate can change at the first adjustment period.
Example: If your ARM has a 1% initial adjustment cap, your interest rate may only increase or decrease by a maximum of 1% at the first adjustment period.
Periodic Adjustment Cap
A periodic adjustment cap limits how much your interest rate can change from one adjustment period to the next. Usually a six-month adjustable rate mortgage will have a one percent periodic adjustment cap while a one-year adjustable rate mortgage will have a two percent periodic adjustment cap.
Example: If your loan has a 2% periodic adjustment cap, your interest rate may only increase or decrease by a maximum of 2% per adjustment period.
Lifetime Cap
A lifetime cap sets the maximum and minimum interest rate that you may be charged for the life of the loan. Most ARMs have caps of 5% or 6% above the initial interest rate.
Example: If your loan has a 6% lifetime cap, your interest rate may only increase or decrease by a maximum of 6% for the life of the loan.
Initial adjustment caps, periodic adjustment caps, and lifetime caps make up an adjustable rate mortgage's cap structure, and are usually represented as three numbers:
Example: 1/2/6 — Initial adjustment cap is 1 %/ periodic cap is 2% / lifetime cap is 6%.
Negatively Amortizing Loans
Because Negatively Amortizing Loans provide payments caps instead of interest rate caps, they limit the amount the monthly payment can increase. However, there is a risk interest rates could potentially escalate to a point where the monthly payment would not cover the interest being charged. If this scenario were to occur, the extra interest charges would be added to the principle of the loan, resulting in the borrower owing more than was initially borrowed. Borrowers are usually allowed to make payments over the loan amount to pay down the mortgage and guard against this scenario.
There are certain times when having a negatively amortizing mortgage could be beneficial. If a borrower were to lose a job or have an unexpected financial emergency a negative amortization option could ease cash flow situation. However, this should only be used as a short-term solution.
Renovation or Rehabilitation Mortgage
A renovation loan could be the perfect mortgage loan solution for you. What is a renovation home loan? It is a home loan that allows you to buy or refinance a property that might need certain updates or improvements and includes the cost of renovations in the purchase price. The beauty of this loan type is that you fill out one application, go through one approval process, one loan closing, and most importantly make one mortgage payment.
What kind of repairs can be done with this type of loan? Renovations which would be considered optional such as; kitchen and bathroom remodeling, additions, basement upgrades, even pools, and landscaping can be included in some cases. The process is a little more complicated than a traditional home loan, but with the right guidance, it can be done with ease.
There is a lot to consider when deciding to relocate or renovate. The good news is there are options. I can assist you with a renovation home loan. You don't want to make an uninformed decision so contact me today.
"I could not end this day, a great day – without saying, JOB WELL DONE! Your efforts, dedication, tenacity, commitment to detail and sincerity that you have shown in working with us throughout the past year has been exemplary. I am an advocate of your fine work."
~ Ed MacRae

"Chris Pickett is TOP NOTCH. He has processed my mortgage and my refinance. I continue to refer his services because he is knowledgeable, efficient, and the customer service he provides is great."
~ Christopher R.