< back to New Hampshire branches
To start a new application click Create Account below.
If encountering an error and you are using an incognito browser or have third party cookies turned off in your browser, you will need to update your browser settings to accept them.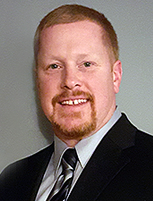 Chris Pickett
Sales Manager
MLO ID# 399246
Cell: 617.905.6384
eFax: 603.263.8256
Email: cpickett@meploans.com

PROFESSIONAL PROFILE
Chris started originating mortgages in the summer of 2003. He is currently licensed in MA and NH. With 18+ years of experience as a Loan Originator, he has helped many people establish financing to purchase a new home. He maintains relationships with his existing clients to advise them on opportunities to refinance whenever there is a benefit or need. His experience allows him to help people with challenging circumstances complete the mortgage process with ease. He always works with his clients to go over all of their options and create a mortgage plan that suits their needs.
With the mortgage industry changing so frequently, he always keeps up with the changes and continues to grow his knowledge of the mortgage industry.  He is a First-time homebuyer specialist and a true expert in his field.
Specialties: Home Purchase, First-Time Homebuyers and Refinance for Conventional, FHA, VA & USDA Financing.
---
"I could not end this day, a great day – without saying, JOB WELL DONE! Your efforts, dedication, tenacity, commitment to detail and sincerity that you have shown in working with us throughout the past year has been exemplary. I am an advocate of your fine work."
~ Ed MacRae
"Chris Pickett is TOP NOTCH. He has processed my mortgage and my refinance. I continue to refer his services because he is knowledgeable, efficient, and the customer service he provides is great."
~ Christopher R.