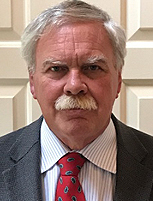 David Gillmeister
Reverse Mortgage Specialist

MLO# 884339
Direct: 617.365.1924
Email:
dgillmeister@meploans.com

PROFESSIONAL PROFILE
David Gillmeister is the Reverse Mortgage Specialist at Mortgage Equity Partners. He has been in the mortgage industry for more than 30 years and is a seasoned financial advisor. David has earned the trust and respect of his customers by taking the time to explain the terms and conditions of reverse mortgages so there are no surprises.
"In the past people have been skeptical of reverse mortgages, but that is no longer the case. This product is perfect for the aging baby boomer population who find themselves still in their home after retirement making mortgage payments even after their income has been substantially reduced. A reverse mortgage can eliminate that payment while still preserving the home as an asset," Explained David.
While he is experienced in all types of loans, David only handles reverse mortgages because they require his complete attention. He is dedicated to helping this population of borrowers. He meets with his customers almost exclusively in person. He takes the time to explain every detail as necessary. David finds incredible professional and personal satisfaction in showing his older customers how they can literally improve the quality of their lives by taking advantage of this unique product.
MEP is proud to have David on board. Please contact him to set up a personal consultation at mutually convenient times and locations at 617-365-1924.