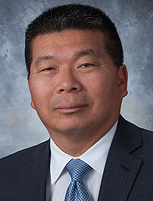 Donald Sutherland
Non-QM Specialist
MLO# 31273
Direct: 603.767.5465
Email:
dsutherland@meploans.com

PROFESSIONAL PROFILE
Donald Sutherland joins Mortgage Equity Partners as our resident Non-QM Lending Specialist. Donald has vast experience working on loans that don't fall into the standard lending box. For many years, Donald worked to help our aging population take control of their finances as a Reverse Mortgage Loan originator. He now brings that consultative and compassionate mindset to Non-QM lending, another population of borrowers who have largely been left behind by traditional lending standards.
Donald has a long and successful history providing home loans for under-served clients and is known as an expert in getting challenging loan scenarios from application to approval. "I love working with people to help them manage their financial picture. Often my clients have been told they can not get funding from other lenders and assume that is accurate information. Many times, using the correct Non-QM lender, we can get them into a loan program that works for their lifestyle." He said. "My clients are largely, self-employed borrowers, real estate investors, foreign nationals and borrowers with significant assets seeking to finance a purchase to maintain positive cash flow," said Donald.
Donald is a high-energy, well-liked mortgage professional. If you have a challenging loan scenario, reach out to him for a consultation.