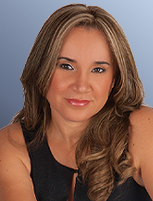 Giselle Falla
Branch Manager
MLO# 1496601
Cell: 954.394.7259
Email: gfalla@meploans.com

Start an Application
"The team at Mortgage Equity Partners was amazing! They were knowledgeable, flexible, attentive and quick in processing our refinance. I am so impressed with their professionalism and customer-friendly service. Thank you!"

~ Carol R.
PROFESSIONAL PROFILE
Giselle Falla has been in the mortgage industry for more than 15 years. Her experience ranges from Processing Manager to Loan Originator and now Branch Manager. She has experience in all aspects of loan production, making her a powerful loan partner to have as a borrower.
Her goal as a loan professional is to provide the best possible service combined with the most competitive loan programs to all her borrowers. In addition, she loves helping people achieve their homeownership goals to build wealth and stability for their families.
Giselle spends her free time with her family and loves to travel.
For information on our loan programs or to discuss your loan scenario with Giselle contact her at gfalla@meploans.com.