< back to Massachusetts branches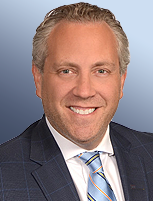 Coby Hakalir
Regional Manager
MLO# 560163
Office: 415.508.7201
Cell: 312.799.1071
Email:
coby@meploans.com
Start an Application
"Relationships are everything in the real estate business, and Coby has been my go-to for over 15 years. He's knowledgeable, trustworthy, and easy to talk to. He's helped me on multiple loans and has always been happy to answer questions whenever I needed help. I won't even bother to call anyone else!"

~ Raymond L.
PROFESSIONAL PROFILE
Coby began his career in 1997 in Brooklyn, NY at a small mortgage brokerage. Eventually he migrated to the Midwest, where he worked for larger banks for almost two decades. During his time in the Midwest, Coby was very involved in the Illinois Mortgage Bankers' Association, the Wisconsin Mortgage Bankers' Association, and the Chicago Association of Realtors, where he served on the Board of Directors in 2015-2016, won the 2016 Affiliate of the Year Award, and twice chaired the Chicago Association of Realtors Education Foundation over a decade's span of service as a trustee. He has also appeared in the Scotsman's Guide of the Nation's Top Originators multiple times.
Coby's passion is in helping others in the real estate and lending communities. He's managed loan officers since 2007, and prides himself on staying connected with most of the people he's worked with in his more than quarter-century in the lending business. Coby now resides in California, where he leads the West Coast Region for Mortgage Equity Partners, but still works with referral partners and customers across the country.