< back to Massachusetts branches
To start a new application click Create Account below.
If encountering an error and you are using an incognito browser or have third party cookies turned off in your browser, you will need to update your browser settings to accept them.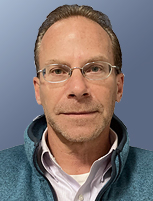 Jim Mortellite
Senior Loan Officer
MLO# 144388
Direct: 781.389.4656
Email: jmortellite@meploans.com

PROFESSIONAL PROFILE
Jim Mortellite is a seasoned loan officer with over 25 years of loan origination experience. He is a trusted advisor to his clients. Most of his clients come to him by referral, and it is not uncommon for him to handle multiple mortgage transactions for the family and friends of his satisfied borrowers.
Jim is a financial expert who understands the value of building wealth through homeownership. He understands the intricacies of the bond market and how it affects mortgage rates, so he is always up to date on industry trends. His goal is to get his borrowers the best rate and mortgage terms that fit their needs.
Whether you are just starting on your journey to homeownership or are looking to purchase a second home or investment property, having Jim on your side gives you a decisive advantage.
Please feel free to contact him at 781-389-4656.