To start a new application click Create Account below.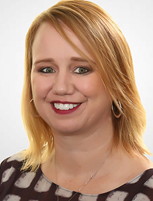 Jennifer Cannon
Loan Officer
MLO# 1402601
Direct: 407.590.7010
Email: jcannon@meploans.com

PROFESSIONAL PROFILE
When it comes to working with home buyers, Jennifer Cannon takes a customer-focused approach. She has been in the mortgage industry for several years, and has been providing outstanding customer service since she started working in the hospitality industry as a teenager. She has always found that compassion and empathy go a long way in any industry, but more so with borrowers going through the home mortgage process.
"My previous employment experience has given me the ability to offset the emotions that people often encounter when going through the loan process. I am very customer oriented and try to head off any problems before they arise through constant communication with my clients," Jennifer said.
"I love helping others achieve their goals and dreams of home ownership, whether as a first-time homebuyer, purchasing a vacation home or wanting to produce income off of investment homes," she said.
Jennifer has extensive knowledge of loan product guidelines. "If you have a good loan package at the beginning of the process and you know it meets product guidelines, then it is better for everyone involved and it is more likely that the loan will be approved," she said.
In her free time, you will find Jennifer outdoors, visiting parks and beaches with her husband and son. She loves to relax and hang out with her friends as well as volunteer in the Central Florida community. She also enjoys traveling back to her hometown in Indiana as much as possible where she spends quality time with her extended family!