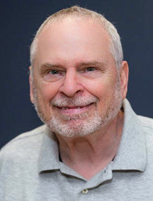 John Kent is an experienced loan officer who enjoys working one on one with customers. He is known as one of the top loan officers for his consultative approach to working with borrowers. He takes time to explain the mortgage process and all that it entails.
John can offer all the loan programs available at MEP which includes; Conventional Fixed Rate Loans, ARMS, VA, FHA and USDA. He will also be working with our borrowers 62 years and older who can benefit from the HECM or Home Equity Conversion Mortgage (aka., Reverse Mortgage).
If you have any questions about Reverse Mortgages or any loan program, please contact John Kent at jkent@meploans.com or call him at 617-504-8682.