< back to Massachusetts branches
To start a new application click Create Account below.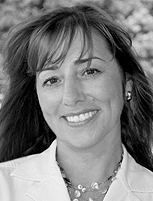 Laura Mullins
Senior Loan Officer
MLO# 22819
Direct: 978.369.7182
eFax: 781.476.5079
Email: lmullins@meploans.com

PROFESSIONAL PROFILE
In the mortgage industry, you often hear about how much experience a loan officer has or how they were members of the President's Club, but what you don't usually hear about are the hours spent with families facing life transitions helping them make complex financial decisions. Laura Mullins is one of those loan officers. She has 25 years in the business, (that is a big deal), but she has never forgotten that while this might be her 2000th transaction, it could be your first!
Laura likes to provide a customized approach to her client's mortgage experience. "There are no one-sized fits all programs when it comes to a borrower, their families and their hopes and dreams. But there should be a one-stop shopping experience which is what I can offer my clients with the portfolio of loans products and resources available at MEP. My borrowers can feel confident that they are getting the best the market has to offer," she said.
Laura has a thorough knowledge of the mortgage loan process whether you are looking for a purchase, refinance, new construction or renovating a home she is your single point of reference.