To start a new application click Create Account below.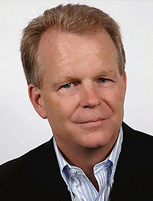 Lewis Emery, Loan Officer
MLO# 18896
MLO# 252609
Cell: 207.671.4278
eFax: 888.223.4119
Email: lemery@meploans.com
PROFESSIONAL PROFILE
Lewis Emery joins Mortgage Equity Partners as a senior loan officer. He is an experienced professional with a proven track record. He has worked at several successful mortgage banking firms over the course of his career, building a substantial customer base along the way.
Lewis sees himself as an intermediary assisting the customer in applying for a loan and following the process closely along the way. He works hand in hand with consumers to analyze their financial situation to make sure that the loan they take out today will fit their lifestyle tomorrow. He is aware of the details that need to be in his client file in order to get the right outcome for his borrower's home loan. He is very organized and thorough when it comes to creating a loan package.
He is equally well versed on both new home loans and refinancing. He will work with you to find the right fit whatever the reason for your loan.