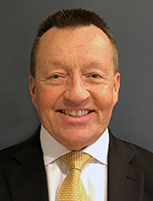 Mark McDonough has joined Mortgage Equity Partners in the Lynnfield sales office as a Senior Loan Officer. He brings over 30 successful years in the mortgage business to MEP. Mark has managed large lending operations and is personally responsible for over 1 Billion dollars in retail mortgages.
Mark has an extensive background working on complicated transactions which enables him to get financing for qualified borrowers with unique scenarios. He enjoys working as an advisor to his clients as they undertake the home buying/refinancing process.
Mark is a certified military house expert and is also a VA lending expert.
Please reach out to Mark at mmcdonough@meploans.com or call 781-651-4160.