To start a new application click Create Account below.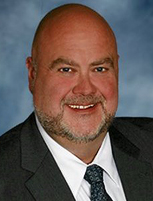 Matt Denny
Loan Officer
MLO# 1276384
Office: 407.730.8823
Cell: 407.790.6621
eFax: 407.641.9395
Email: mdenny@meploans.com

PROFESSIONAL PROFILE
After more than 20 years in the insurance industry Matt has taken his skills and expertise and plunged head first into the mortgage industry. He has been incredibly successful in the residential lending field by capitalizing on his ability to communicate effectively and minimize stress for his clients. He stays involved in the process insuring his loans stay on track and close on time.
Matt gets great satisfaction out of making a difference in his customers lives. "As stressful as it may be at times, the fact that once the loan is closed you have been able to help someone fulfill their dream of homeownership makes it all worth it." He said.
He can provide information on all loan types including conventional fixed rate loans, and government products for any borrower regardless of whether this is their first loan or one of many.
When not helping his customers, he is the Chairman of the Board for a local Orlando based non-profit called Serving People in Need (SPIN). "We help people in need making sure furniture, food, clothing, and supplies get from the donor source into the hands of the people that need them," said Matt.
Matt is also an avid reader and enjoys watching football and auto racing of any kind.
Please feel free to reach out to Matt at mdenny@meploans.com to discuss your mortgage needs.