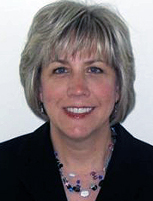 Melissa Speer leads our team of mortgage loan professionals as Sales Manager for our New England and Florida Branch offices. She is currently based out of our Lynnfield Corporate Sales Office. She is skilled at problems solving, credit and collateral analysis, market ingenuity, and has exceptional product knowledge.
Her personal ideology is to be known as a professional that is always responsive, results oriented, and a resource for loan officers and clients.
Melissa has extensive experience working with brokers and correspondents throughout the North East. She was a top producing, record breaking loan officer for almost 10 years with HSBC Mortgage Corporation. Her great success in origination and mastery of the loan process launched her career in executive management. She is a motivator, trainer and knowledgeable resource who will bring her talent and enthusiasm for the industry to MEP.