WHO WE ARE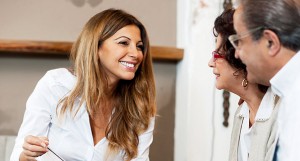 Mortgage Equity Partners ("MEP") is a mortgage banking firm where our employees are committed to making the lending experience valuable, affordable, and tailored to our borrower. MEP believes that highly trained and sophisticated mortgage professionals translate to a dynamic company that can offer better, more personalized service than our competitors and larger bank counterparts. Our experienced Loan Officers are simply more adept at providing a consultative approach to lending; they have some of the longest tenures in the industry. This means our borrowers receive the very best level of personalized expertise available. We strive to ensure our borrowers are properly advised about mortgage programs available to meet their needs but we also guide our borrowers through the entire transaction from beginning to end. Our Loan Officers continue their relationship with our borrowers throughout their lives providing insightful advice about home financing well past the closing. Many of our Loan Officers have assisted more than one generation of family member with home financing; a true testament to our committed long-standing relationship with our borrowers!
Additionally, our management team has over 100 years of combined experience in mortgage finance. This means the MEP organization is on the cutting edge of technology, systems, practices, and new lending solutions best suited to offer our client-borrowers an unparalleled experience with their home financing needs.
Our clients are first time home-buyers as well as seasoned buyers acquiring second homes or investment properties. We can help create mortgage financing solutions such as cash-out refinances, debt consolidation, educational financing, improvement projects, and investment in income properties. Our Loan Officers are experts in the programs and products supporting these transactions, including products such as jumbo mortgages, commercial loans, government loan programs like FHA, VA, and USDA, as well as new federal stimulus programs, like HARP loans.
WHAT WE DO FOR YOU
A mortgage might be one of the largest financial transactions of your life. As a borrower, you need more than just a great rate. Obtaining a mortgage can be a complex and frustrating process. Strict regulations and credit requirements can be daunting, even for the most experienced borrowers. MEP will manage the mortgage process for you. MEP's most valuable asset is the tremendous expertise at every level of staffing, and a strong belief in personal attention. Our dedicated professionals will manage your loan from the beginning of the application through and beyond the closing of the loan.
The mortgage industry is changing every day and Mortgage Equity Partners is the lending partner you need to help navigate the loan process.  Your loan process starts with the identification of a loan program that matches your needs, your lifestyle, and your financial goals. In addition to offering fair and competitive rates, our staff will answer every one of your questions, simplify the lending process, and ensure your borrowing experience is well-informed, secure, and seamless.
We celebrate your success with home-ownership!