< back to New Hampshire branches
To start a new application click Create Account below.
If encountering an error and you are using an incognito browser or have third party cookies turned off in your browser, you will need to update your browser settings to accept them.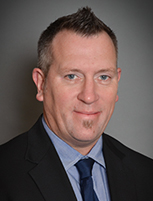 Michael R. Salois, Loan Officer
MLO# 1153393
Cell: 978.914.2365
Efax: 603.263.8255
Email: msalois@meploans.com

PROFESSIONAL PROFILE
Michael Salois brings over 18 years of finance experience to Mortgage Equity Partners. As a loan originator he has the ability to offer his clients the lowest rates, and the largest selection of programs available. When you contact Mike, he will advise you on the best loan program to meet your needs. He maintains complete control and responsibility for your loan from application to closing, and he is there every step of the way for questions or concerns.
Mike always provides a personal touch to his clients. He is willing and able to meet you at your home. He will work with you in any way that is convenient for you.
Customer service is his number one priority-anything less is unacceptable. Contact him directly on his cell at 978-914-2365.
"Mike's knowledge is beyond reproach and he outlined all of our options throughout the process. Regardless of the contact method (call, email, or text) Mike returned all of our many inquiries in a quick, timely and professional manner."
~ Jason
"Mike was very helpful throughout the loan process. He answered any questions I had in a timely manner and just made the overall experience enjoyable. I'm looking forward to using him in the future."
~ Stephen