The following article first appeared on the AFT Massachusetts website on March 25, 2019.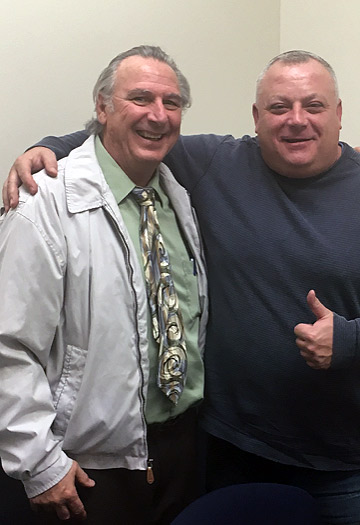 As AFT Massachusetts members, we know that we have more power when we join together through our union. That collective power is how we win better salaries, benefits, and working conditions, but it's also reflected in the collective purchasing power of AFT's 1,700,000 members and AFT Massachusetts' 23,000 members.
One of the many products and services available to AFT members through our member benefits program is Mortgage Equity Partners – the Union Mortgage Benefit provider for the AFT Massachusetts specializing in home lending solutions.
Mortgage Equity Partners recognizes the needs and challenges of union members and has created a program to address you directly. They offer a variety of loan programs for first-time homebuyers with low down-payment options and streamlined refinance programs for cash-out purposes for more seasoned homeowners. Mortgage Equity Partners also offers specific discounts and a reward program for union members to help make the process more affordable.
Mortgage Equity Partners' Union Partner Benefits Manager Shawn P. McGee recently teamed up with AFT Massachusetts member Debra Kelly, a teacher, and her husband Christopher, a police officer, to get them into their dream home, and it went amazingly well!
"We just wanted to take the time and thank Mortgage Equity Partners for making our recent move so easy and stress-free," said Debra and Christopher Kelly. "We worked with Shawn McGee and cannot articulate how tremendous and professional he was to work with. Shawn was truly amazing from the start of the process and all the way through to the closing. Shawn's professionalism and expertise was a blessing during this entire process. Shawn started with a pre-approval letter for us as we made offers on homes. He was extremely patient as we went through several different offers over a long period of time. Shawn was always available for last minute questions or issues as they came our way."
"Once we found our home, Shawn walked us through the entire process of securing the commitment letter and all of the necessary paperwork. Shawn was amazing as he simplified everything for us. He was able to speak plainly and with knowledge and experience to help us better understand the loan process. There was not a question that Shawn did not have the answer for, and more importantly, he was able to explain it, so we knew exactly what he was telling us."
"Mortgage Equity Partners was extremely impressive with their communication and promptness every step of the way. I would strongly recommend Mortgage Equity Partners to anyone that desires personal and professional help through any mortgage situation. The Union Partner Benefits provided to the teacher's union and police union through Mortgage Equity Partners gave a $1000 closing cost credit and a $250 gift card four weeks after the closing – both added bonuses to an already great financial deal."
MEP is looking forward to a long and fruitful relationship with the AFT Massachusetts as our preferred mortgage lender. Mortgage Equity Partners offers a convenient online application, competitive rates and a range of flexible options. If you have any questions, contact Shawn P. McGee at 781-640-3415 or spmcgee@meploans.com. Shawn hosts monthly first-time homebuyer webinars and is a presenter at the AFT Massachusetts member benefits seminar series to be held March 25th, 26th, 27th, and May 13th, 14th, and 15th.  For additional information on times and locations contact Shawn at meploans.com or register in advance at bit.ly/bennymtg. You can also contact him directly for a personal consultation.