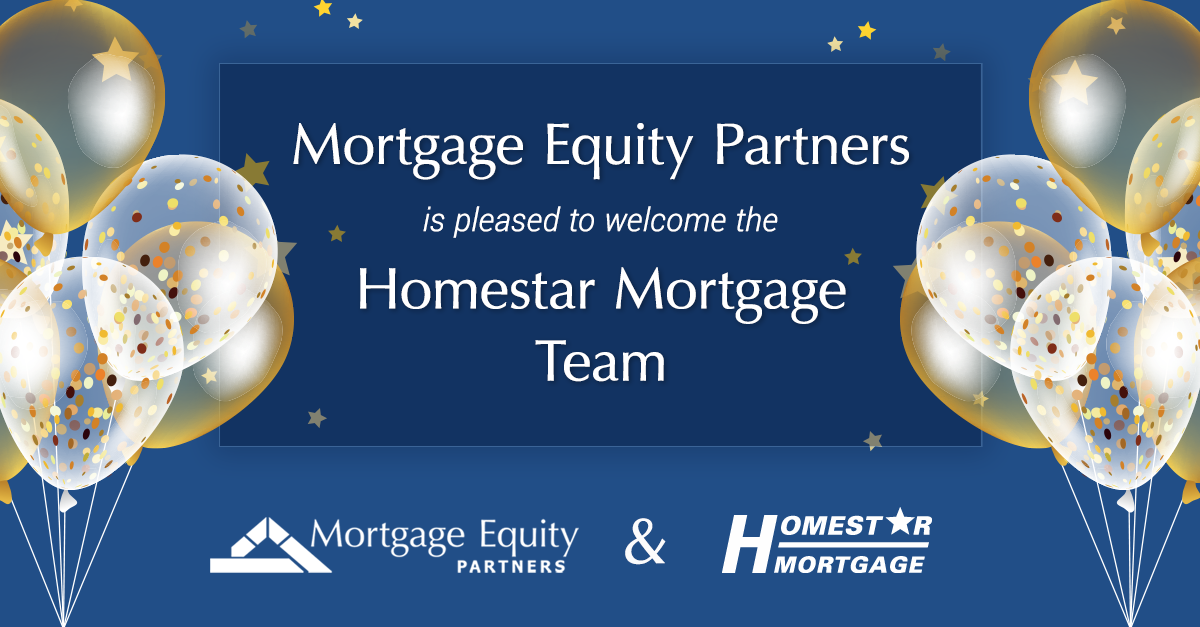 The Homestar Mortgage team has joined forces with Mortgage Equity Partners ("MEP"), enhancing our lending capabilities throughout Rhode Island and Massachusetts.
Homestar Mortgage is an independent mortgage banker founded by Steve Tetzner and his father Carl over 25 years ago. For decades they have provided top-notch service, competitive rates, and unique product options throughout Rhode Island and Massachusetts. Steve is a Mortgage Professional award winner well known in the industry as a top-producing originator. He is also a featured contributor on WPRI TV's "Successful Living" segment. In addition, Steve was President of the RI Mortgage Bankers Association, serving on its Board of Directors for seven years. As chair of its Legislative Committee, he drafted language regarding loan officer licensing and was instrumental in creating the landmark predatory lending legislation.
With the arrival of Steve Tetzner and his team of experienced loan officers, MEP can now provide all of New England with outstanding service and extensive product offerings.
As an independent mortgage banker with direct lender operations along the East Coast and Washington state, MEP, founded by Sean Riley in 2009, is now positioned for continued growth and expansion when competitors are scaling back.
Joining forces with Homestar Mortgage further underscores our commitment to growth and the independent mortgage banking model as the best way for consumers to explore and obtain home financing.
Media contact:
Mary Kamelle
mkamelle@meploans.com
NMLS#1936