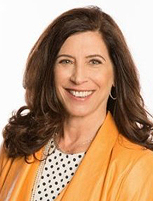 I had a visit with a friend while she was having her hair colored and I really enjoyed the vibe of the small local salon. When I left I told the hairdresser/owner that I would be in touch as I was ready to try someone new.
I called about two weeks later and left a message. Later that day her assistant called me back, as there is only one hairdresser who was also the owner of the salon, they have some odd hours and no scheduled evenings. I asked the assistant if it would be possible to book an evening slot as my job is pretty demanding during the daytime!I never heard back from anyone…
I was disappointed and annoyed, I thought about telling my friend who is the salon's client, I thought about calling back again and then I found someone else.
I don't know if this customer service fail was on behalf of the assistant or the systems at the salon or the hairdresser. I do know that they lost a potentially loyal and consistent client.
If you are a soloist you need to be sure that you are blocking time twice a day to return calls and emails, that you have a method in place that insures that no clients fall through the cracks. If you do have a team, then make sure you are all on the same customer-centric page. Create your compensation models around rave reviews and high service marks.
The smallest things in customer service can make the greatest difference. Just the simple act of answering the phone or returning calls swiftly will put you on the road to high touch selling.