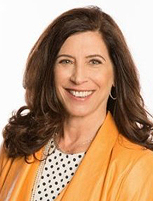 Embrace the possibility of Renting to gain more listings…
We have decided to sell our house. We are empty nesters. We are tired of snow removal. My husband is not well and like many in our age range and life stage, it is just time.
When I bring this topic up around real estate professionals the first question I get is, "Where are you going?" My answer is "We are going to rent for a while." The follow up is, "Why aren't you going to buy?" My response is just a blank stare of disbelief.
I get that none of us can earn a living if people are not buying real estate. However, I think that we have all come to understand that one of the hardest parts about selling today is the fact that with so little inventory, selling and buying at the same time is next to impossible.
We are not in a position to buy before we sell. If we were, I am not sure that I would be able to find anything right now, which means that we could miss the market trying to buy before we sell, or we could never find something and just give up on the whole idea.
We are your dream sellers, we have rented a storage unit so that we can declutter with care, we have a dumpster coming for the same reason, our painter has been very busy sprucing up the house. We have looked at rental properties and know that we will easily find something that will please us when the time comes.
The rentals are pricey, although what we are looking at offers a lot of luxury. We will end up paying just about  the same as our monthly mortgage with zero maintenance attached. We are excited to make this move with less stress and have the time to evaluate the market and determine what our next step will be. With no kids at home, the options are vast, but we have time to figure it all out because we are renting…. No pressure.
Yes, it will cost some money, moving twice, paying rent versus a mortgage… but for us it is well worth it.
I was surprised to get the 'why not buy' question in this low inventory market, I would have thought that the response would have been, that's great, I wish I could get more of my potential sellers to think the way you do.
I would like to suggest that maybe more sellers do think the way I do. The real estate community is so focused on selling that they could be sacrificing listing opportunities because they are not including renting as an option upon the sale.
Research your quality rental market, keep this information on hand when you get a listing inquiry, so you can share some options for the seller to ponder. Perhaps use rentals as a lead in to get a listing appointment.
What this market needs most is more inventory, if people don't sell there is nothing to buy, if everyone selling is looking to buy then we are playing a zero-sum game. Turn some of your sellers into renters and the market wins!