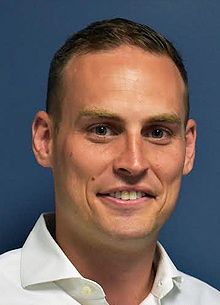 ANDREW CREDE
Loan Officer
NMLS #1873817
200 Broadway, Suite 101
Lynnfield, MA 01940
acrede@meploans.com
Mortgages by Crede
The home buying process can feel intimidating, but I'm here to help you find your way home. If you have #housegoals that you want to accomplish, we can design a plan to get you there and a loan to keep you there! Your experience will be honest and fair. You should always feel comfortable asking questions about the process. I will be here with you all the way!
Our Mortgage Products
Mortgage Equity Partners offers many financing options for your mortgage. Select the links below to learn more.
"Andrew was great from start to finish. He was there for us every step of the way, morning, noon, and night whenever we had any questions or concerns. If you are looking for a real passionate and professional mortgage broker, then Andrew is your guy. Thanks for everything!"
~ Edward

"They made the entire process seamless and effortless. The team was attentive and caring. You feel that they they always have your best interest in mind. I enjoyed the fact that most of the process is electronically automated and no paperwork (all digital). Highly recommended👍"
~ Bassam