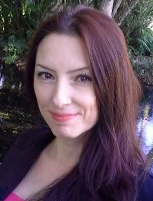 Paula Polanyi
Loan Officer
MLO# 1052812
Direct: 321.439.4220
Email:
ppolanyi@meploans.com

PROFESSIONAL PROFILE
Paola Polanyi is a loan officer on a mission to help as many people as possible achieve the ultimate American Dream of becoming a homeowner. Her background in underwriting and processing enables her to provide her borrowers with unique solutions to challenges other loan officers may have missed. She has also been a top producing loan officer, closing almost 200 loans in 2017, and has worked a realtor as well.
"My work experience is varied and each position has given me valuable skills I use daily," She said. "I am an expert in reading and interpreting loan program guidelines Often, I am able to work loans that were turned down by other lenders simply because loan officers don't understand the guidelines. Also, working as a realtor in the past has helped me relate well with my realtor partners. I am aware of their concerns during the process."
While Paola works with all types of borrowers, she specializes in working with first time homebuyers. "Many of these borrowers often need some extra TLC. They might need help building or re-establishing credit or coming up with a plan to save for a down payment.   I love to lead these people down the path to home ownership." She said.
Paola has been in sales and customer service for more than 2 decades. She firmly believes that the foundation of a successful business is excellent customer care. Her borrowers and realtors love that she responds to them quickly. She always sets the right expectations from the very first conversation. Her borrowers know the status of their file at all times and are never left wondering what is happening with their loan. Her motto: Communication is key!
For information on any of the loans programs available at Mortgage Equity Partners contact Paola at ppolanyi@meploans.com or call her direct at 321-439-4220.