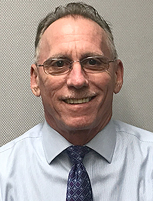 Ron joins MEP as a senior loan officer in the Salem, NH branch. He has over 20 years in the financing & banking industry, with over 10 years originating first mortgage home purchases, refinances, & investment properties. He is committed to supporting his clients from pre-approval to closing. "Whether you are a first-time home buyer or a seasoned buyer my commitment to you is the same. I provide exceptional customer service for every client," he says.
"Mortgage Equity Partners has the same level of commitment to borrowers as I do which is why it is such a good fit for me. MEP has local underwriting, processing, great rates and competitive loan programs, but the philosophy of putting the borrower first is what brought me here," he said.
In his spare time, he enjoys watching most sports and spending time with family & friends.
Ronald can be reached at 603-263-8232 to discuss all your residential loan needs.