< back to Massachusetts branches
To start a new application click Create Account below.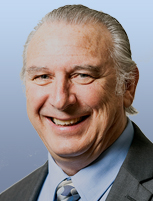 Shawn P. McGee
Renovation Lending Manager
Office: 781.767.6390
Cell: 781.640.3415
Email: smcgee@meploans.com

PROFESSIONAL PROFILE
Shawn Patrick McGee recently joined Mortgage Equity Partners (MEP) as a Renovation Lending Manager. He has more than 40 years of experience in the real estate and mortgage industry. Shawn specializes in renovation lending which has been one of the most underutilized loan programs in today's mortgage market place. He has a strong background in home renovation and building. Shawn's specialty in Renovation lending offers tremendous opportunity for borrowers who want to purchase properties in need of some updating. He has worked as a HUD consultant for FHA 203K and Conventional Homestyle Renovation loan programs. The knowledge in this unique specialty makes him an incredible resource for Real Estate Agents and Mortgage Equity Partners' clients. He is also well versed in conventional financing including Jumbo loans, FHA, VA, low to moderate income buyer programs, as well as, home equity loans.
Shawn will also be spearheading the Union Partners Program at Mortgage Equity Partners. This is an affinity program for Union members which enables them to take advantage of the many competitive loan programs in MEP's portfolio.
Shawn takes special pride in working to educate our customers. He is frequently involved in homebuyer seminars designed to assist buyers in managing credit issues and give them a clear path to homeownership. He works tirelessly to get our borrowers the loans they need to get into the home they want.
Reach out to Shawn at spmcgee@meploans.com with any questions you might have on traditional loans, FHA 203K renovation loans, conventional Fannie Mae Homestyle Renovation loans or with the Union Partnership Loan Program, you'll be glad you did.
---
"Shawn did an excellent job contacting my solar system company and we were able to close at the given date. He answered all my question, not to mention professional and a pleasant person. I highly recommend Shawn."
~ Kellie
"Shawn helped us through all the paperwork,and was helpful beyond words.Whenever we had any questions he was right there with the answer.could not have asked for a better man."
~ Gerald