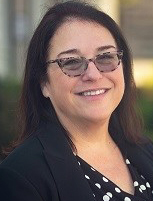 Susan Smith
Mortgage Loan Originator
MLO# 191652
Cell: 352.745.9435
Email: suesmith@meploans.com

Start an Application
"MEP was there from the beginning to the end and helped me through the process with ease. I couldn't have asked for a better experience. Thanks for helping me purchase my new home!"

~ Eric D.
PROFESSIONAL PROFILE
Sue Smith has a talent for getting people into the right loan program so they can get into the right home. Her 35 years of experience in the mortgage industry have presented her with nearly every scenario possible. She is a strong leader who values education and a high level of customer service. Sue has been a division manager and mortgage director at various lenders in Central Florida.
Sue specializes in first-time homebuyers and complicated transactions. She has experience leading teams of loan originators, so she has seen almost every crazy situation that can arise. If she doesn't know how to handle a transaction, she has access to hundreds of industry professionals who can advise her to help the customer and ultimately close the loan.
"My favorite part of this business is the ability to help people get into their first home, their second home, and their forever home. Every time I help someone buy or refinance a home, I get real joy out of it. I'm so proud to make a difference in people's lives. I have been in this business for so long that I know how to navigate through many different problems," Sue explained.
Sue embraces all the digital tools available to mortgage professionals to help them close their loans quickly and efficiently while still maintaining the personal service that most homebuyers require.
When not working or thinking about mortgages, she will spend time with her three grown daughters and her two beautiful grandchildren. In addition, she enjoys spending time with friends and going out to meet new people (aka shopping). Her many talents include playing the piano and painting. She started with watercolor and is now learning oils. She also enjoys Yoga and Meditation.
Reach out to her with questions on which loan is right for you at suesmith@meploans.com.