Why choose Mortgage Equity Partners?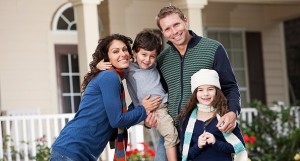 When selecting an organization that will manage your mortgage process for you it is important to ask the right questions. After all, it is not only the institution but also the employee of the institution whom you will place your trust and confidence. The employee also is representative of the ideals and culture of the company for which they work. Therefore, the right company and right individual are critical to obtaining the best outcome for you. That means: best rate, lowest cost, experienced loan management and guidance. The following are just a few reasons that our clients have told us that we are different than our competitors:
The average Mortgage Equity Partners employee has 18 years mortgage banking experience.
Mortgage Equity Partners functions as both a lender and a broker so we can offer many more programs and loan options to accommodate more individual circumstances.
Our loan officers go through a rigorous selection process. We do not hire loan officers simply because they are licensed. Loan officers must fit our culture. They must have a keen understanding of today's compliance regulations, attention to detail, investor relations, and the highest level of integrity in the industry.  All of these qualities help our loan officers obtain that best outcome for our borrower.
We are one of the only firms our size that has an in-house compliance attorney focusing on ensuring our processes are meeting all regulatory requirements and that our overall process is completely transparent to our customer.
We instill a culture where the service is the most important element to the borrower's transaction. Our process does not start with "the rate" but rather the transaction and our potential borrower's goals. Our loan officers provide financial guidance to your mortgage. We start by understanding your goals and then help you structure your transaction. Finally, you will often experience our loan officers giving you choices. Our goal is to present you with enough information so you may make an informed decision. Sure, we will give you our professional recommendation but we also want to educate you about the process.