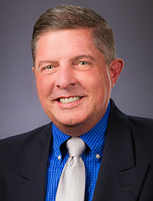 Tom Ouellette
Senior Loan Officer
MLO# 126272
Direct: 603.365.9093
Email:
touellette@meploans.com

PROFESSIONAL PROFILE
Tom Ouellette is a Senior Mortgage Loan officer who specializes in guiding borrowers through all the phases of the loan process. Tom is a dedicated professional who is committed to providing first class service whether you are a seasoned home buyer or a first-time home buyer. He will take the time to go over the mortgage rates and terms for any loan program that fits your needs.
Oftentimes, borrowers come to him asking, "How much mortgage can I afford?", he said. He is not frustrated by that, he takes the time to go through the current mortgage rates and even the amortization schedule to make sure the borrowers know everything that makes up the mortgage payment including closing costs and mortgage insurance if applicable.
Tom can offer 30-year fixed rate loans, 15-year fixed rate loans, FHA Loans, VA loans, cash out refinance loans, as well as, construction loans. If you need a pre-approval or pre-qualification now that Tom is at Mortgage Equity Partners, he can offer you a fully underwritten pre-approval letter which makes him highly sought after in the marketplace. This unique service is available now providing you submit the appropriate documentation.
If you want honest answers to all your mortgage questions, reach out to Tom Ouellette today at touellette@meploans.com or call him at 603-365-9093 or simply click on apply now to start the loan process.