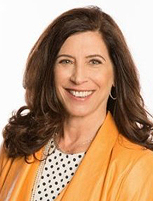 After 13 years with large national companies I was faced with making a move. I was not happy, and for a person as intense about her career as I am, being unhappy at work means one is just plain unhappy most of the time. I needed a change, but where to work, who to work with, how to figure out what would work for me, all came into question. I have contributed several articles on looking for the right fit in the mortgage business and now it was my turn to put my ideas into practice.
I thought a lot about what I wanted to accomplish at this point in my career. What is most important to me as a leader, lender, spouse, disrupter…. People who know me refer to me as passionate! I am. I care a lot about our borrowers, about the agents who partner with us, about the loan officers who I lead. In an 'a ha' moment I realized that I need to work with an organization where I have input, where my opinion is valued, where I have some control over policy and processes. I want to work with a company where my passion is engaged and welcomed, where I know with full confidence that I can deliver on my message and my promises because I have a voice in how the organization functions.
Frequently I hear 'why', why after working with companies that close billions in loans would you go to a small, local company that closes millions? That's easy to respond to. Because I am in a place where my word is my promise. Where we control the process, where everything is done locally, from loan opening, to underwriting to closing. Where the CEO cares as much as I do about the multiple client groups we serve, where the CEO has personally sat at sticky kitchen tables taking loan application just like I did. Our operations team live in the community, they know our borrowers, they know our realtors, they know our business and they care.
Some have said that I belong at a national company, some huge companies have been trying to recruit me… but I have found my solution; Mortgage Equity Partners.
If you are looking to work at a company that values YOU and cares about each and every loan and the borrower attached to that loan. Who cares about each referral partner and how they are served.
A company constantly looking to grow, to change and to make big noise in an industry that needs active disrupters, challenging each step in the process to make it better, faster and more efficient for YOU for your borrowers and for your agents.
Mortgage Equity Partners is the solution.