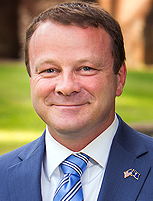 Jay Byars
Branch Manager
MLO# 270085
Direct: 843.324.6732
Email:
jbyars@meploans.com
Start an Application
"Jay was able to make sure we had everything we needed, kept us informed as information was turned in and how long it would take for our home loan to be processed. He got us the best rate possible."

~ Dawn
PROFESSIONAL PROFILE
Jay Byars has been in the mortgage industry since 2002. He started Good Faith Mortgage focusing on FHA and VA loans while others concentrated on subprime loans. He chose that direction because he and his team have always been driven by helping people and by providing the highest level of service and education possible.
That winning culture helped him to grow his small team into a bigger team, and eventually merge with another firm to become direct lenders. In turn, this enabled them to gain more quality control over the loan process and provide outstanding service with less hassle and stress.
"Mortgage Equity Partners is a great fit because we share the same mindset when it comes to service. MEP is independent, nimble, and smart. We can now make decisions that are best for our clients without a bunch of big bank red tape," Jay said. "Mortgage Equity Partners has a great portfolio of loan products with in-house underwriting and funding, which is another huge asset for our clients."
MEP focuses on doing business the way it should be done by putting the client first!
When Jay is not working, he is serving his community as an elected official on the Dorchester County Council. In his "real" free time, he can be found with his cherished family. He enjoys attending the meets of his two daughters, who are competitive gymnasts. He also loves being outdoors hunting, fishing, skiing, playing golf, and tennis.
Reach out to Jay to learn more about what it means to put the client first!