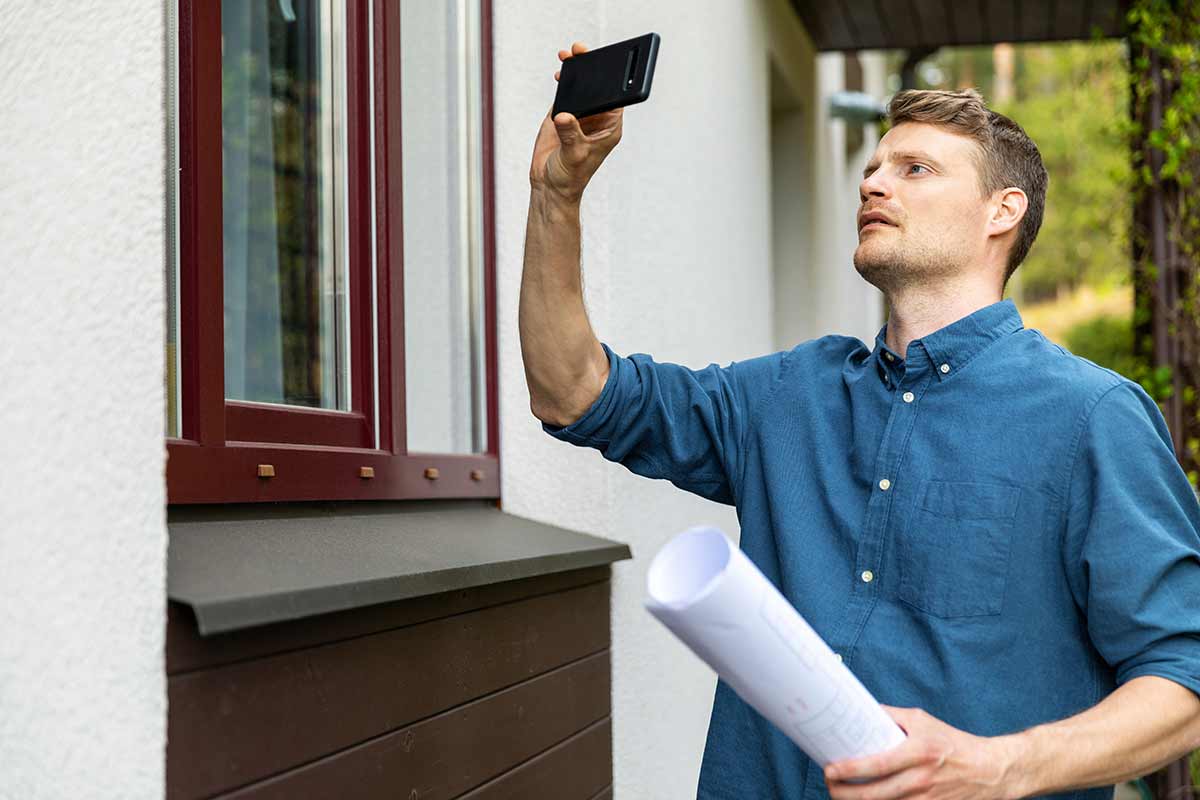 What is an appraisal?
This is a common question that many borrowers ask because an appraisal can make or break the deal for their potential home. Lenders will use an appraisal to help determine a home's actual value based on its condition, location, and any other features it may have. It also helps ensure that the property meets all health and safety standards, which are commonly referred to as the Minimum Property Standards. All of these factors help determine whether or not the home's contract price is accurate, and it helps the mortgage lender decide if they will give a borrower a loan for that specific property.
How is a VA appraisal different than a conventional appraisal?
A VA loan appraisal needs to follow the VA loan program's Minimum Property Requirements to help decide if the property is a safe place for veterans to live. The VA only guarantees loans on homes that are safe, sanitary, and structurally sound. Since the VA is guaranteeing the loan, they have created a list of requirements that must be met in order for the home to be funded using a VA loan. Here is a list of the VA loan home requirements, also known as Minimum Property Requirements:
Acceptable roofing that will last the foreseeable future
No peeling or cracking lead-based paint on both the interior and exterior
Working appliances (heating, cooling, and electric systems)
Sanitary sewage disposal
Clean water supply with the necessary sanitary facilities
Clear of any fungus, mold, dry rot, or termites
Adequate size for basic living necessities
Any crawl spaces or attics must be adequately vented and accessible
Access to the house from the street
Free of safety hazards
The VA sets all of these requirements to make sure veterans, active-duty military members, and their loved ones remain safe. Also, this helps the VA decide whether or not the property is worth the amount of the requested loan. The main difference between VA appraisals and conventional appraisals is that a conventional appraisal is less strict in the sense that it only needs to follow the Minimum Property Standards set in place by the United States Department of Housing and Urban Development. The VA requires the house to meet their Minimum Property Requirements that they have put in place for their VA loan program and the Minimum Property Standards. Here is a list of the common health and safety checks required by the Minimum Property Standards:
Make sure every bedroom has two exit points
Address any water damage
Make sure there is an adequate heating source
Check for any foundational damage or damage caused by termites
Confirm that there are CO and Smoke detectors located in the correct area
Address any exposed wiring
Verify that the water heater is well vented and adequately secured
Confirm that the stairs and decks have proper railings
Verify that there isn't any obvious damage that could present health and safety issues (broken walls, broken glass, etc.)
Many of the requirements overlap and are very similar, but for a home that is being funded using a VA loan, the home must be appraised by a VA appraiser. A borrower who is using a conventional loan will have their potential property appraised by a conventional appraiser whose primary focus is on location, condition, and comparable homes in the area to help determine the home's true value. Conventional appraisers also look for health and safety concerns that could diminish the home's value, but they don't have to follow the Minimum Property Requirements required by the Department of Veteran Affairs.
Whether you are getting a conventional or VA loan, both typically require an appraisal. However, the requirements for each appraisal will differ based on the rules and regulations set forth by either the Department of Veteran Affairs or the Department of Housing and Urban Development. For more information and any questions, please contact one of our experienced mortgage professionals to help prepare for your upcoming appraisal.