< back to Massachusetts branches
To start a new application click Create Account below.
If encountering an error and you are using an incognito browser or have third party cookies turned off in your browser, you will need to update your browser settings to accept them.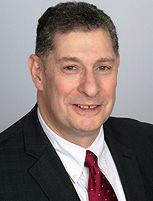 Darrell Gurevitch
Loan Officer
MLO# 148007
Office: 781.309.1809
Cell: 617.939.6274
eFax: 781.309.1787
Email: dgurevitch@meploans.com

PROFESSIONAL PROFILE
Involved in real estate for over two decades, Darrell Gurevitch has a deep knowledge base. As an MBA, he worked with several large real estate companies, helping to analyze and purchase over $100 million of real estate. In his home loan financing career, he has been involved in closing over $40 million in mortgages. Darrell has handled hundreds of different home loan scenarios and prides himself on delivering top-level service.
UNIQUE STRENGTHS
Darrell seeks to make his clients completely comfortable, which is crucial, as a home loan is typically the biggest single financial transaction an individual will have. He will go to great lengths to ensure his clients fully understand the loan product and process.
PERSONAL PROFILE
Originally from Canada, Darrell has lived in Greater Boston for over 25 years, first in Boston, Watertown, and now in Newton. As a parent he is proud of his sons' achievements and successes, and can also relate to the trials and tribulations of family life. Darrell enjoys New England life, has a good sense of humor, and, even in stressful situations, tries to keep everything in perspective.
For a full profile, visit Darrell's Linkedin profile.
---
"Darrell was phenomenal! Very knowledgable and instrumental to provide loan solutions promptly. He responds very quickly and truly the best in his business. I will highly recommend him! "
~ M. Malikova
"Darrell was phenomenal! Very knowledgable and instrumental to provide loan solutions promptly. He responds very quickly and truly the best in his business. I will highly recommend him! "
~J. Conroy
Read more reviews >