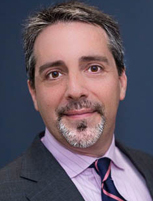 Sean Riley
Founder and President
781-309-1804 | sriley@meploans.com
Sean Riley founded Mortgage Equity Partners in 2008, and this was not an easy time to start up a mortgage company. By then, Sean had over 25 years of experience in the mortgage lending industry. Sean was a top producing loan officer and held executive positions at Washington Mutual Bank and JP Morgan Chase. He is also an attorney with a deep understanding of mortgage compliance-related issues (Sean was in law school while he was a LO). His experience and education turned out to be a recipe for success. MEP exploded on the scene in what was an incredibly hostile credit environment and was wildly successful. His experience created a vision for a company that creates a consultative partnership between loan officer and borrower with a focus on empowering the loan officer in a way that allowed potential borrowers to immediately see value in the MEP experience.
"We are a mortgage lender, and our mission is to partner with our customers to provide the best possible home financing experience through exceptional customer service, education, and technology. Our borrowers choose us over the competition for a quality interaction with our highly experienced LOs."
---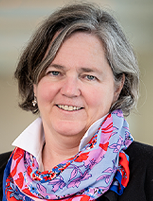 Betsy O'Neil
Chief Operating Officer
boneil@meploans.com
Betsy has over 33 years of experience in the mortgage lending industry. At Mortgage Equity Partners, she is responsible for managing the Operations and Underwriting staff. Betsy leads the team to ensure all loans are disclosed, processed, underwritten, and closed promptly and in compliance meeting all regulatory requirements. She has 25 years of experience underwriting and reviewing FHA, VA, and all types of conventional loans. Her background in training as a certified nationwide NMLS approved Pre-education and Continuing Education facilitator contributes immensely to MEP's in-house certification process. Her incredible knowledge and unparalleled work ethic have helped shape MEP into one of the leading mortgage lending companies on the East Coast.
Betsy holds a B.S. in Human Service from Simmons University in Boston, MA.
---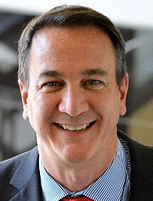 John J. Lynah
Chief Financial Officer
781-973-0032 | jlynah@meploans.com
John J. Lynah, CPA, is the Chief Financial Officer at Mortgage Equity Partners. He has over 25 years of experience working in the Financial Services Sector and before joining MEP was the CFO of another mortgage banking firm on the south shore in Massachusetts. John has held several senior Financial Control roles and gained international work experience while working for Barclays Bank both in London & New York. John's primary focus is around the accounting & finance function at MEP overseeing the end-end accounting processes (GL, AR, AP, Payroll, 401K, HR & Benefit Administration). He manages the audit, tax, and regulatory process as well as the warehouse banking relationships. Additionally, John manages the human resources and benefit administration function.
John holds a B.S. in Accounting from Merrimack College, and an M.B.A. from Boston University. He is a Certified Public Accountant in the State of MA, a Certified Fraud Examiner, and a Mortgage Loan Officer in MA, ME, NH & FL.
---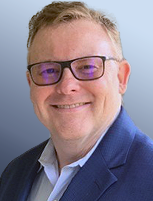 David Abrahamson
Vice President of Operations
781-312-2017 | dabrahamson@meploans.com
David started working in the mortgage lending industry in the mid-1980s working in the Post-Closing Department. Over the years, he has worked in every operations department. He also spent a few years working on the sales side of the business as a Mortgage Loan Officer, Branch Manager, and Regional Manager. David has his underwriting credentials from FHA & VA and experience in USDA and renovation lending. David is also a licensed Loan Officer in multiple states.
David received his undergraduate degree in Risk Management from Georgia State University.
---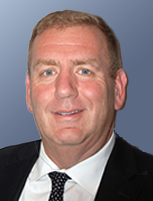 David Holding
Vice President of Secondary and Capital Markets
603-703-4774 | dholding@meploans.com
David Holding is a financial expert with a background in all aspects of mortgage lending. As the Vice President of MEP's Secondary Markets Division, David works tirelessly to achieve an in-depth understanding of our interest rate environment and to increase product and pricing knowledge, so our loan officers have the information they need to succeed. He is diligent in communicating company trends, market conditions, and other applicable strategies to sales to secure our position of leadership in the marketplace.
"Everything I do is focused on improving the products and services our loan officers can provide to customers. As a licensed loan officer, I know what is needed to make MEP competitive in the marketplace, and my goal is to create the best portfolio of loans options out there."
---
John Cabral
National Sales Manager
781-389-0013 | jcabral@meploans.com
John Cabral is the National Sales Director for Mortgage Equity Partners. He has spent his career in residential mortgage lending and is experienced in all aspects of the industry. He is a well-regarded industry leader who has successfully grown and managed many high-volume, service-oriented, compliant sales teams. He focuses on mentoring new loan officers and retaining top producers in all market conditions. John strives to build and maintain a dynamic work environment where top producers can excel. John also works to maintain strong relationships with internal team members to ensure harmony with the sales and operations staff. In addition, he is an expert in recognizing talent when recruiting loan officers and works to develop them into top producers.
John Cabral is constantly pushing himself and his team to improve by expanding his knowledge of the mortgage industry and staying up to date on new developments affecting the housing market.
At MEP, John manages our sales team and is always working on expanding our operations by developing new markets and increasing our market share throughout the country.
---