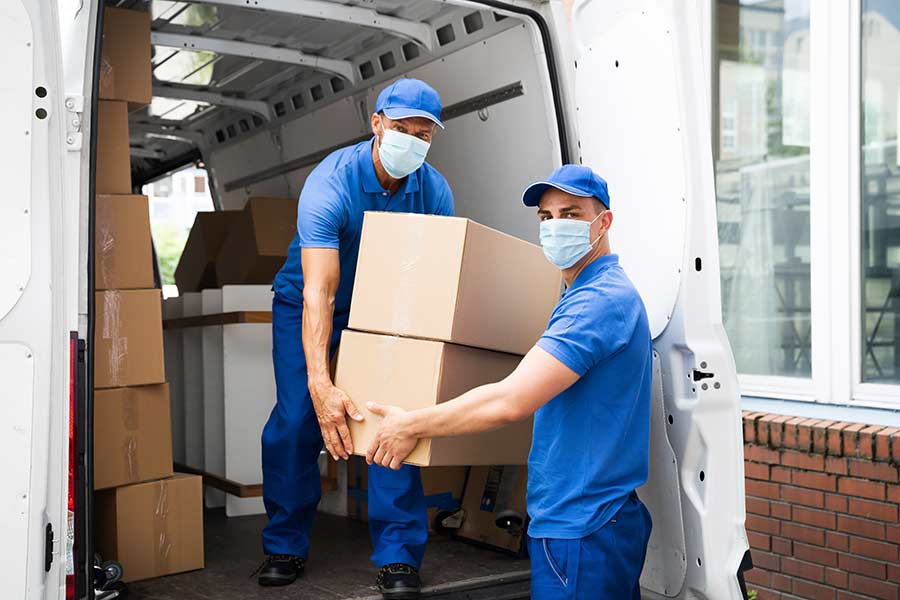 Moving is a time for new beginnings and fresh starts, but it is also a time filled with stress and anxiety. Adding COVID-19 into the mix doesn't help. While the housing industry is one of the few that has survived the pandemic, it has not been without massive changes to how business is conducted. It is often said that buying a new home is one of the largest financial transactions that most people will ever make, so doing it during a pandemic can only make the stress worse. It is possible to manage a move during COVID, and here are some tips to help you minimize the pain.
1. Set the right expectations
Everything takes longer because of Covid, and moving is no exception. A good realtor will have safety precautions in place to help you see new homes in person or take virtual tours. Use Google Street View to virtually tour your new neighborhood.  Join community Facebook groups to get a feel for the community. If you are purchasing a home, expect the home buying process and home financing to take longer. Many of the processes involved in home buying have changed due to COVID.  Services that were previously done in person have now pivoted to online for the safety of everyone involved. For example, services that once required a visit to the registry of deeds can now be done online. Appraisal companies can do a modified appraisal, so there is less chance of exposure for the service provider and the homeowner. Give yourself extra time! Everyone is working towards the same goal!
2. Work with a Mortgage lender that has an entirely digital process
Today, you can apply for a loan from the comfort of your home computer. You can do it without ever meeting your loan officer in person if you have access to a computer, phone, and scanner. Loan officers are required to ask for more documentation than usual. As workers get furloughed, laid off, or companies close, items such as verification of employment may be requested multiple times throughout the loan process. Due to extremely high loan volume, which has coincided with the pandemic, you may find that numerous staff members contact you as your loan goes through the pipeline, so don't be surprised.
3. Prepare for the actual move
Preparing yourself and making sure you follow all the CDC and state guidelines is key to making sure that your move is as safe as possible and is done in the least stressful way. Contact a moving company in advance and verify the steps they are taking to ensure your safety. As an added precaution, ask if they could do a virtual in-home estimate for your move. When moving day comes,  make sure the staff follows the rules and guidelines set forth by the Center for Disease Control (CDC). If you are doing the move yourself, things as simple as buying packing supplies has changed. Check for changes in store hours and limitations on the quantities of what you can buy. Before the movers come, you should clean and sanitize your new home.
4. Be aware of rules for interstate travel
If your move involves going from one state to another, check the guidelines to see if you are required to have a recent Covid test to enter. You may need to quarantine upon arrival. For more information, review the recommendations set by the CDC.
Moving during COVID is possible. With Mortgage rates lower than they have ever been, it is a great time to buy a new home. If you prepare yourself for a slightly longer process and are flexible, you can make it happen with minimal stress.