To start a new application click Create Account below.
If encountering an error and you are using an incognito browser or have third party cookies turned off in your browser, you will need to update your browser settings to accept them.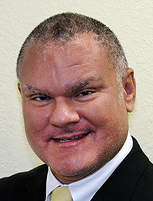 Jorge A. Schlaefli
Sales Manager
MLO# 338214
Office: 407.730.8823
Cell: 407.620.4411
eFax: 888.809.5757
Email: jschlaefli@meploans.com

PROFESSIONAL PROFILE
Jorge is a seasoned loan officer who has been managing successful loan closings in the Florida area for over 15 years. He is dedicated to working with his team and business partners to support his customers and clients. He is always willing to go the extra mile for them. His attention to detail and expertise in the field help him get loans closed that other loan officers may find too complicated, too small or too difficult to manage. He also maintains an active and current knowledge base of all the loan products available in the mortgage industry and an understanding of the qualifications required of each applicant.
Jorge studied Business Administration majoring in Management in South America and Computer Engineering at University of Central Florida. He has also been working with the US ARMY Special Forces as an instructor for almost 10 years which makes him a very detailed oriented person that follows the steps needed for a successful closing.   He has a keen understanding of the new technologies that are available in the mortgage industry to help expedite the loan process and make it a smooth process for his clients.
Jorge specializes in Conventional, FHA, VA, and USDA loans. He also works with ALL Down Payment assistance and renovation programs. He enjoys working with people to get them into the home of their dreams. "For most of my clients their home will be one of their biggest investment and most valuable asset. I take that responsibility seriously, and employ all my abilities to help create solutions that will stand the test of time. Before you talk to anyone else contact me for a free no risk consultation." According to Jorge.
Contact him directly to discuss your unique situation and see how he can help you at jschlaefli@meploans.com or 407-620-4411.