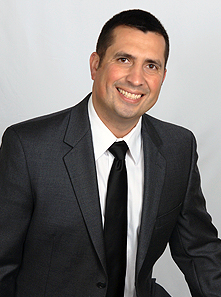 Leonard Moniz
Branch Manager
MLO# 299120
Direct: 407.565.2326
Cell: 407.719.5225
eFax: 407.565.2338
Email:
lmoniz@meploans.com

Lenny Moniz and especially Mae Odell helped us a lot and now we really can life our dream !!!

~ Simone

Lenny was really great to work with. He was prompt and able to answer all of my questions with clarity. He made me feel comfortable throughout the process.

~ Laura

Leonard Moniz was exceptional, we couldn't have asked for anything more. As first time buyers he took the time to make us feel comfortable and answered every question that we had in a very timely manner. We would definitely recommend him in the future.

~ Eric

We are very glad we got Lenny. Without him, it would have been difficult to close. We are very grateful to him.

~ Maria B.

Simply amazing! I love my new home and I couldn't have done it without you guys.

~ Nikky

This was the my first home buying experience and Lenny and his team was very quick to answer any questions and they explained the process in details so we can understand. We would definitely refer them to my family members. Thanks!

~ Allan H.

It was a pleasure securing my second loan with Leonard Moniz. Looking forward to future business.

~ Miguel

Lenny was awesome! We will refer him to everybody we know! I couldn't ask for a better person to deal with. Lenny was there any time we needed and always available to reach by phone. Kudos to Lenny!

~ Jason

Lenny, I want to thank you for all help during my loan process.

~ Tamia B.

Lenny and his team were fantastic to work with! Always available and quick to follow up/respond. I will absolutely refer him to family, friends, colleagues and clients!

~ Erin N.

Roberta and Lenny are so professional, we have nothing but great things to say about the both of them, during my most stressful times they always made themselves available to answer questions. I'm so happy we came in contact with MEP.

~ Dearl

The service offered was Great by Lenny and his asst, Megan with no doubt will recommend to friends and Family. God Bless.

~ Jose C.
PROFESSIONAL PROFILE
Leonard Moniz joins Mortgage Equity Partners as a loan officer in our Orlando Branch. Leonard has been in the Mortgage Industry for over 15 years. He specializes in working with first time buyers and seasoned home owners. He has extensive experience with builders in the Central Florida area. He works with his clients to educate them on the different loan programs available today. Frequently, Leonard hosts educational seminars for buyers and builders to assist them in choosing the best program for their specific needs.
He is a business minded professional who sees his role as a mortgage consultant. His focus is to keep the deal together and to make sure everyone is on the same page.
Leonard is equally well versed in FHA, VA, USDA and Conventional Loans.