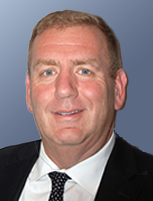 As you know, Mortgage Equity Partners believes very strongly in giving back to the community.  Our philanthropic history is strong.  As an organization, we donate to many different charities, but for me personally, there is not a cause that is more important than this one.
The Pan Mass Challenge (PMC) is a 2 Day, 192 bicycle ride that starts in Sturbridge MA (that is pretty much in the center of the State) to Provincetown MA (which is the tip of Cape Cod).  There are approximately 6,000 riders who participate in this ride each year, and I am very proud to be one of those riders for the past 5 years.   The best part about the is the cause we support.  Every dollar that is raised through donations to the riders is donated to the Dana Farber Cancer Institute in Boston MA.  Last year we raised $47,000,000 (that is right, $47 million) and donated it directly to the Dana Farber.  The funds the PMC provides to the Dana Farber is essential for research, support, patient financial assistance, and trying to find a cure to cancer. Much of the money that is raised from the PMC is used to hire the best and brightest minds in the world to research and develop new ways to fight!
I'm very pleased to announce Mortgage Equity Partners Commitment to the PMC for 2017 has been renewed!  For every loan that closes in July and August, MEP will donate $25 to the Boston Bruins Foundation's PMC team to support my ride and our efforts to knock out cancer!  This will represent a significant donation and all of your efforts over the next two months to make this donation as large as possible is very much appreciated.
The link below is the link to my personal fundraising page and the story about how cancer has affected my life.  We all have stories, and know someone who has been touched by this disease. Please feel free to review my story and if you would like to make a personal donation, those are always welcome.  Although I may be sidelined for the actual ride this year (I'm having surgery tomorrow on my finger and may not be able to safely ride) my commitment to the PMC will continue.  I'll be back on the streets as soon as I can, and in the mean time we will continue to raise money and continue to fight!
Thank you again for your commitment to Mortgage Equity Partners and supporting our efforts to give back.
https://www.crowdrise.com/2017-boston-bruins-pmc-team/fundraiser/daveholding
David Holding
VP of Production and Capital Markets