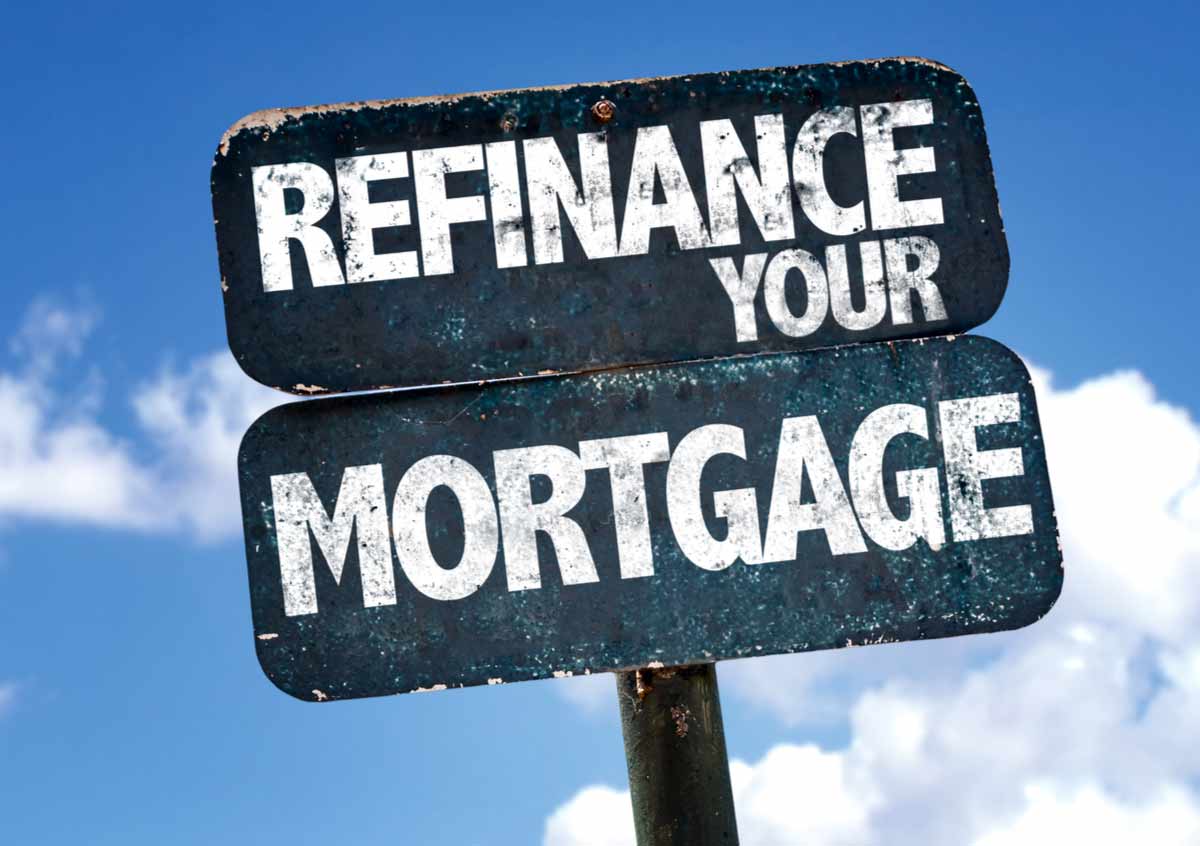 The most common reason people refinance their home loans is to get a lower mortgage interest rate, which makes sense because it lowers your monthly payment and helps you save money each month. We have seen record low rates throughout the past year, which has sparked a refinance boom unlike any we have seen in the past decade. Homeowners were bombarded with talk of low rates and immediately wanted to know if they could lower their rates. However, many homeowners overlooked the fact that there are other benefits to refinancing their home loans that have little to do with low rates.
Here are some of benefits of refinancing now:
The benefit of shortening my loan term
In most cases, a borrower can pick between a 10-, 15-, or 30-year loan term. Most people choose the 30-year term so that their monthly payments are lower and more affordable. In today's low-interest-rate market, borrowers might be surprised about how affordable the jump from a 30-year term to a 15-year term can be for them. In addition, a borrower can benefit because they will pay off their loan faster and pay much less in accumulated interest. Here at MEP, you can consult with one of our experienced loan officers to see if shortening your loan's term would be the right decision for you. We also have a mortgage calculator available on our website that can help you with this decision process.
The benefit of changing from an Adjustable-Rate Mortgage to a Fixed Rate Mortgage
Just as there are options for how long your loan term can be, there are also different loan types. You can either get a fixed-rate mortgage or an adjustable-rate mortgage. A fixed-rate mortgage is typically the more common option because the rate stays the same, and so do your monthly payments. People like this option because it is easier to know how much you will need to pay each month. Adjustable-rate mortgages do have benefits, and in some cases, an ARM can be a great choice. For example, you may have thought you would not be in your home long term, so the low introductory rate of an ARM was appealing. Now, circumstances have changed, and you are planning to stay but don't want to deal with the uncertainty of fluctuating mortgage interests rates associated with an ARM. Refinancing to a fixed rate will give you the certainty you need and the ability to budget for the same fixed payment each month. Discussing your situation with a loan professional is crucial in making the right decision.
The benefit of accessing your home's equity
Buying a home is one of the most significant investments that people make in their lives. Over the past decade, equity in real estate has continually increased. As a result, it is widening the gap between how much a person owes on their mortgage and the value of their property. Refinancing allows you to tap into this equity. For example, some people use their home's equity to help fund home renovation projects or purchase an investment property. In addition, many homeowners will access this equity to consolidate revolving debt or even pay for college tuition.
What is the benefit of getting rid of mortgage insurance?
A common misunderstanding that many people have when they try to buy a home is that they need to make a 20% down payment. However, some programs allow you to buy a house with as little as 3% of the home's sales price as a down payment. In addition, other programs that support veterans and active-duty members may not need you to put anything down at all.
The misunderstanding most likely comes from the general rule that most lenders require you to get mortgage insurance if you don't put down 20% of the home's sale price. Mortgage insurance is an added expense, and borrowers try to avoid this added expense if possible.
Suppose you have mortgage insurance and have accumulated at least 20% equity due to increased property values. In that case, you might be able to refinance your mortgage into a loan option that doesn't require mortgage insurance. Removing this added fee will reduce your monthly payment significantly.
There are many reasons to refinance your home loan aside from just lowering your rate. The equity in your home is a financial tool you can use to accomplish many of your goals. Refinancing is similar to a purchase transaction concerning the required documents and the loan approval process in general. So, there is some work involved in this transaction, but working with a loan officer who can advise you on the best loan options will make it much more manageable.