To start a new application click Create Account below.
If encountering an error and you are using an incognito browser or have third party cookies turned off in your browser, you will need to update your browser settings to accept them.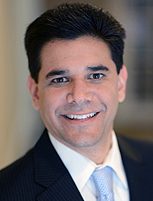 Ryan Aceto
Branch Manager
MLO# 289590
Office: 407.730.8823
Cell: 407.221.5065
eFax: 407.641.9395
Email: raceto@meploans.com

PROFESSIONAL PROFILE
Ryan Aceto is a distinguished Mortgage Professional who has spent the last 22 years in the business actively servicing clients in Central Florida as a loan officer and Branch Manager. Ryan brings this expertise to Mortgage Equity Partners' Orlando/Winter Park office as our Branch Manager. His highest priority is to help his clients understand the complete process involved in purchasing a home so they are prepared to face the realities of home-ownership. Ryan's proven track record is supported by the fact that he is a two-time recipient of the 5 Star Professional Award, and a member of the Expert Network as a Distinguished Mortgage Professional.
Ryan brings expert knowledge, extensive experience and professionalism to the home buying process. He is dedicated to educating his clients on the variety of loan programs available and helping them choose the program the best suits their needs. This individualized attention continues to bring Ryan new clients, whom he assists in all areas of lending.
As a manager, he is committed to bringing out the best in his employees. He prides himself on staff support and growth. He believes that building the best team insures the best service for the customer.
"At the end of the day, I still love helping families achieve the American Dream of home-ownership. There is nothing more rewarding than seeing families own a home of their own," he said.
Ryan is involved in several local charities that directly support the Orlando Community.
Ryan can assist you with a multitude of loan programs including; Conventional Fixed Rates, Adjustable Rates, FHA, VA, USDA and more. He is available at raceto@meploans.com.
---
"I just want to say thank you so much for everything!! Starting from January you told us what do, pay, and the necessary steps we needed to take to get through this journey. Sorry for all the back and fourth of the type of loan, area, and down payment issues that we kept circling around. We are beyond excited to be homeowners! Again thank you for everything! Your Awesome!!!"
~ Cindy

"This is the 7th home I have purchased in my life and I will say I have never seen such professionalism and attention to my needs. I was amazed at how easy the whole process was. Thank you so much Ryan."
~ Jacqueline R.